Exquisite Ultra Realistic Living Walls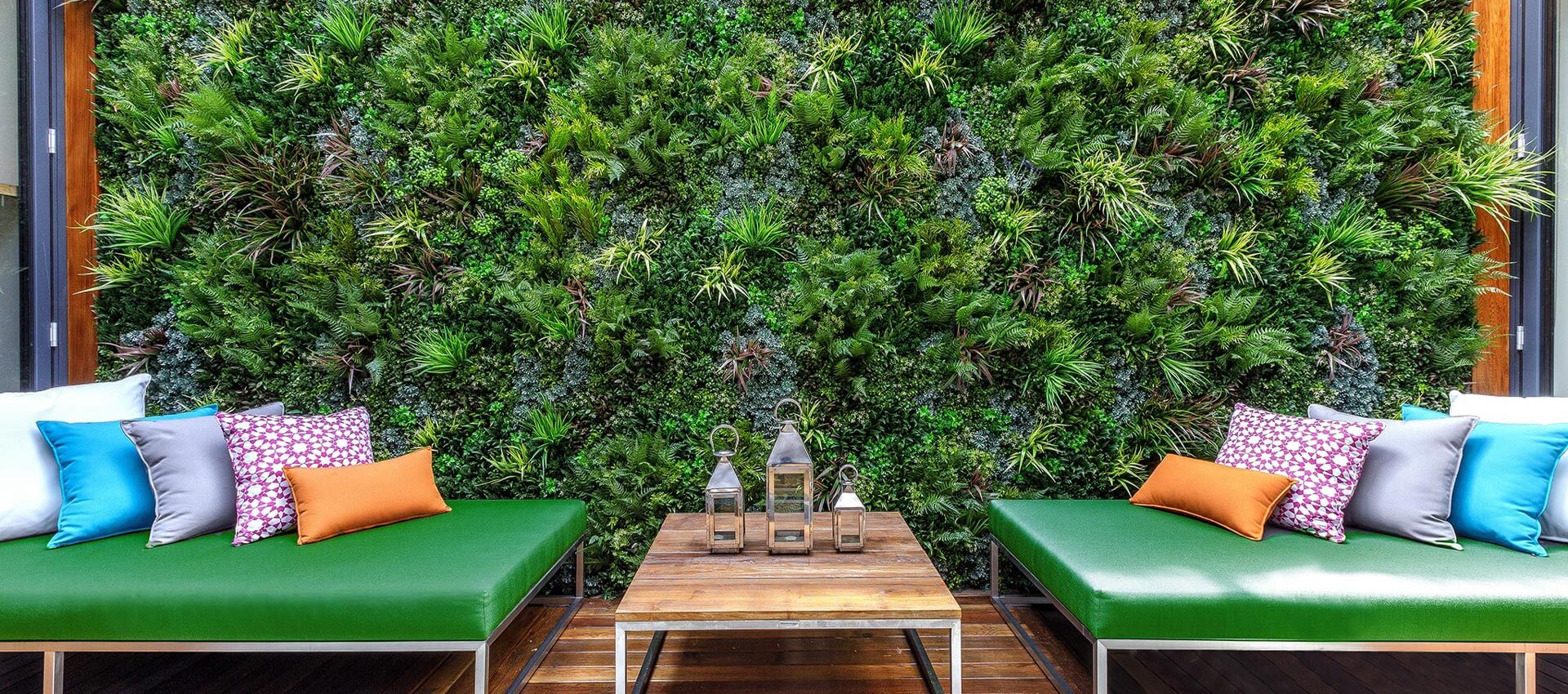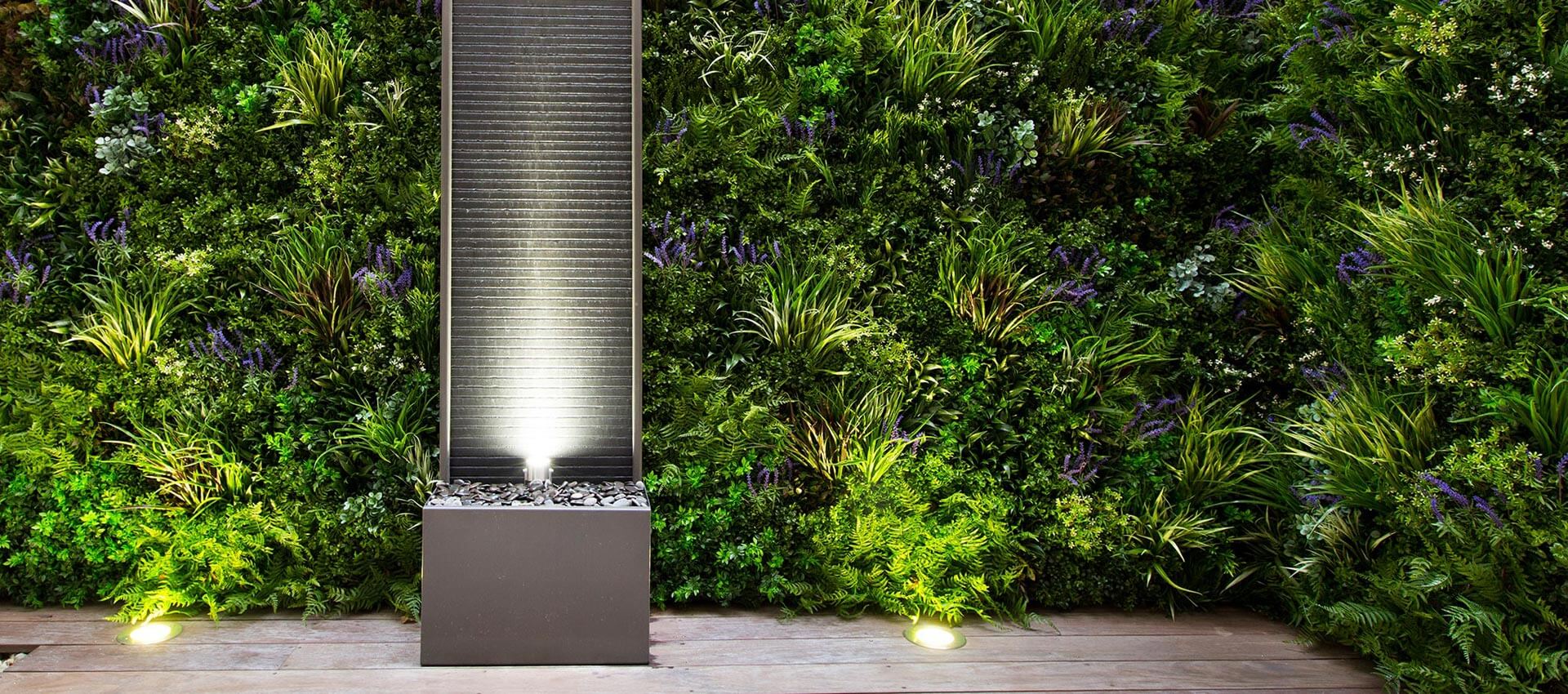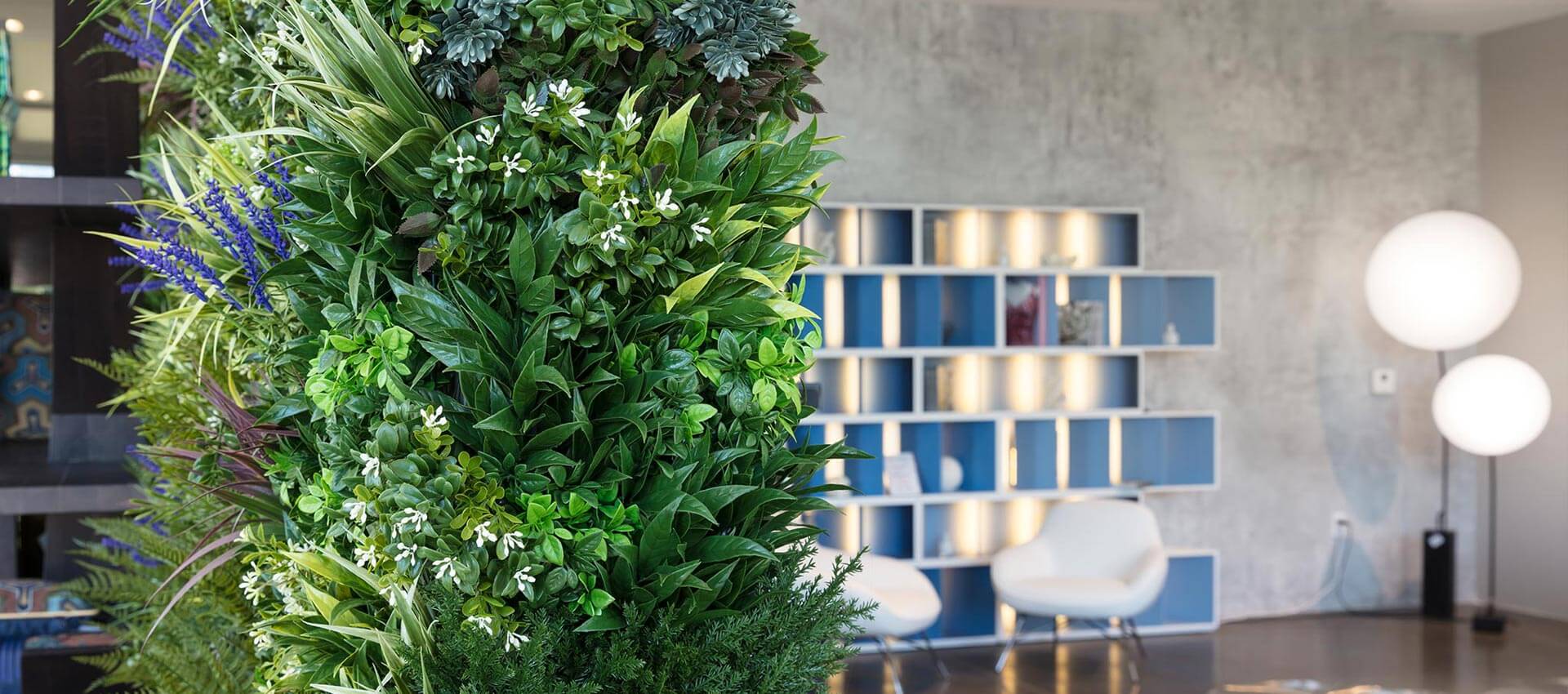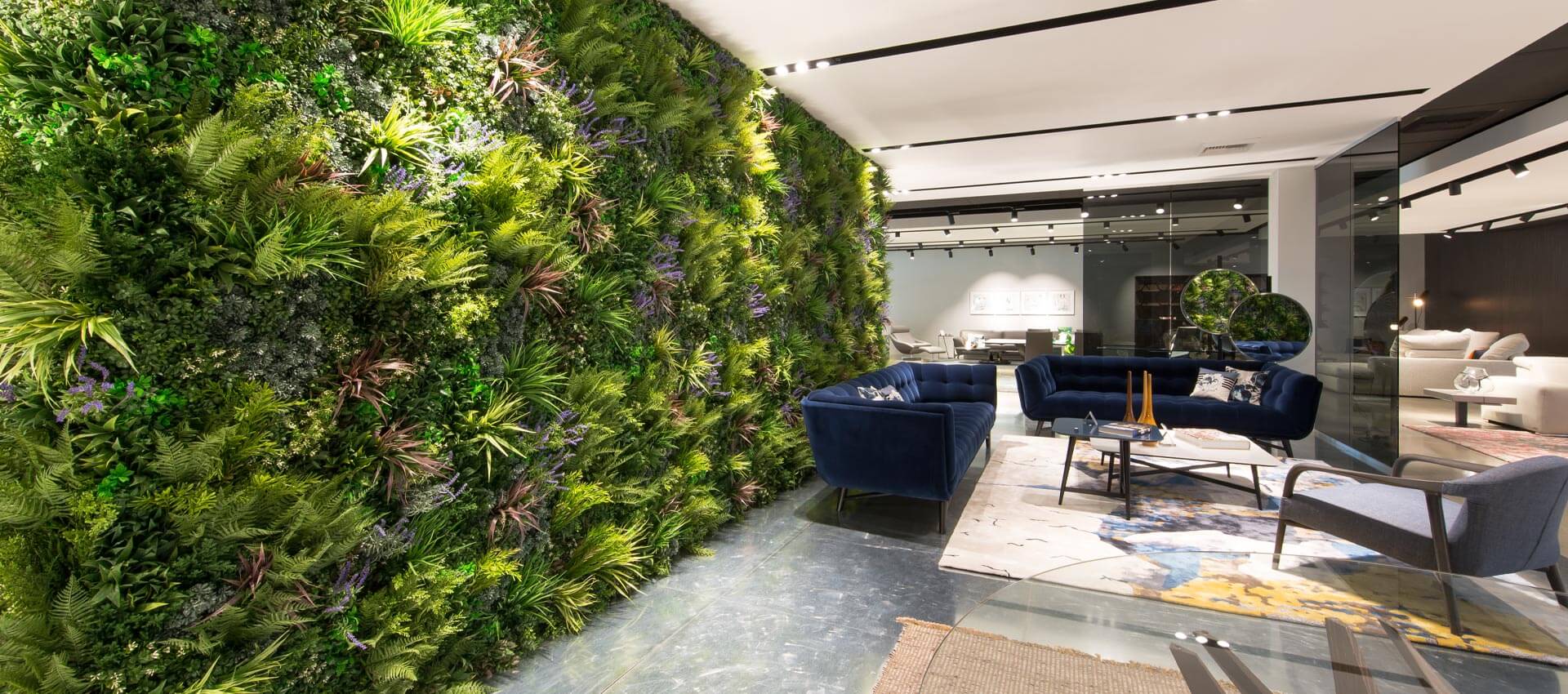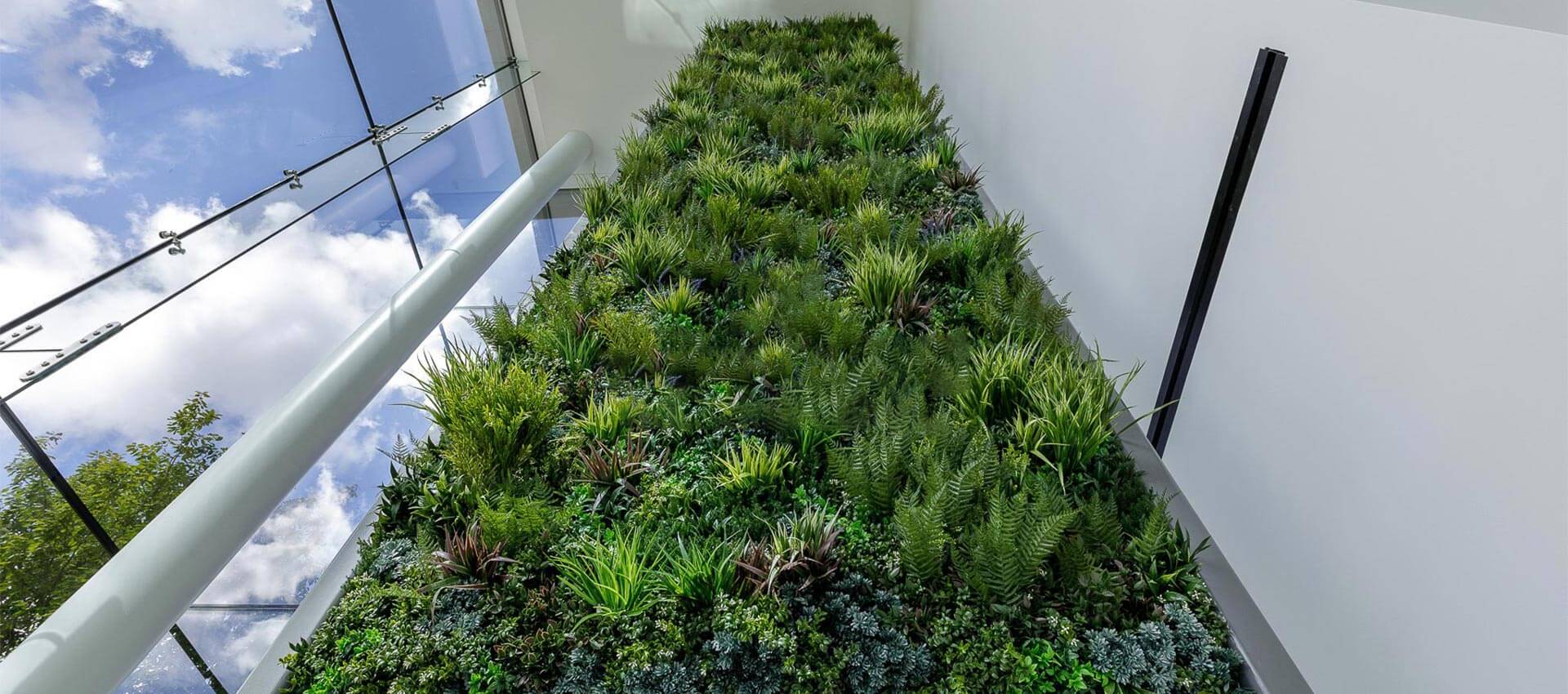 BRING YOUR WALLS TO LIFE
Exquisite Ultra Realistic Living Walls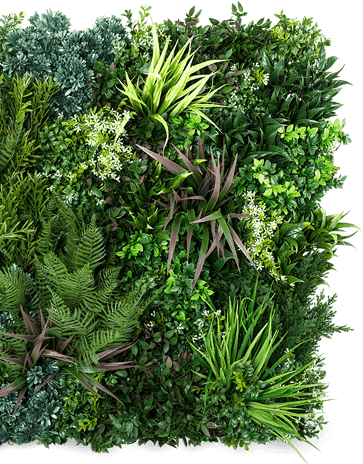 Artificial Living Walls & Vertical Gardens for Indoor or Outdoor Environments
Artificial plant walls are the perfect addition to any design, regardless of project size or location. Greener Walls® artificial plant walls transcend the need for light and water and are the ideal solution for greening spaces where plants cannot grow. Whether you're planning to green up an empty wall in your backyard, or you're designing a large-scale commercial project, our hyper-realistic green wall panel system will enrich your design. At Greener Walls®, we encourage your imagination to create remarkable living and working spaces with our vibrant faux plant walls.
Your Vision and Our Living Wall Creation
Greener Walls is the national distributor for Vistafolia formerly VistaGreen. At Greener Walls®, we give you the power to customize unique synthetic living walls with our collection of artificial plants, flowers, foliage, and faux ivies. A beautifully crafted living wall is created through a process of conception, design, and installation. Each customer inspires a brilliant new vision for their home or business. With our assortment of bold textures and bright colors, your living wall will be the focal point of any layout. Greener Walls installation technicians are the experts on green wall construction.

When a customer asks, "what is a living wall?", we refer to living wall applications as ultra-realistic artificial foliage used to dress empty and unused walls for interior and exterior design, provide noise reduction, privacy screens and more. Our living walls are unlike any other artificial plant product on the market. Not only were they designed to meet the demands of architects and designers but also for the average person struggling with the planting, ongoing upkeep, and high cost of growing real plants vertically.

Common applications of our synthetic greenery walls include: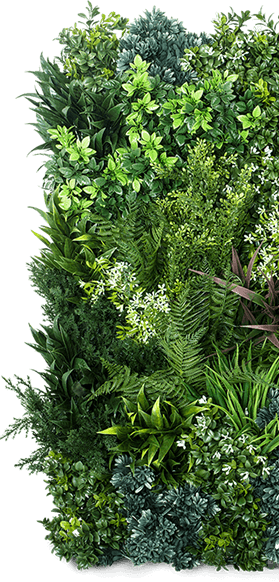 • Kitchens
• Outdoor patios
• Bathrooms
• Bedrooms
• Living rooms
• Courtyard
• Hallways
• Pathways
• Walls & fences
• Gardens
Indoor and Outdoor Plant Wall & Vertical Gardens
Our living wall panel system has been thoroughly tested and installed in challenging environments both indoors and outdoors to ensure the highest standards of quality and performance.

Here are a few reasons why our product is considered the gold standard in artificial green walls:
Greener Walls® ships and installs NATIONWIDE including but not limited to the following Cities:
Our synthetic foliage can easily be mistaken for real living plant walls. This feature along with our varieties of replaceable color and texture boxes is what separates us from other faux plant wall companies. Contact Greener Walls® for more information about our gold standard vertical gardens and how to get started. Together we can give life to your design with Greener Walls® artificial living walls.
Greener Walls® ships and installs nationally. Our artificial living walls can be seen at one of the following showrooms below.
Authorized US Distributor of Vistafolia® formerly VistaGreen®