Enhance Luxury, Comfort, and Customer Experience
Artificial living walls are the most elegant and inviting feature to any commercial design. Serene and inviting work environments enhance the way employees and customers interact within your business. In fact, adding greenery walls provide numerous benefits from noise reduction, aesthetic enrichment, to weather resistance, maintenance-free displays and more.
Here are a few unique features to our commercial living walls:
Customizable for complex designs
Quick and easy to install
100% pure color pigments
Three-panel system to create a natural look without repetition or visible joins
Requires low maintenance
No watering or trimming ever required
UV-IFR Technology to prevent fading in direct sunlight
Suitable for all environments
Designed to endure harsh weather conditions
Lightweight foliage wall panels of 7 kg / 15.5 pounds per panel
Truly unique designs custom-tailored to any style
Enhances noise reduction
Fire Rated and Certified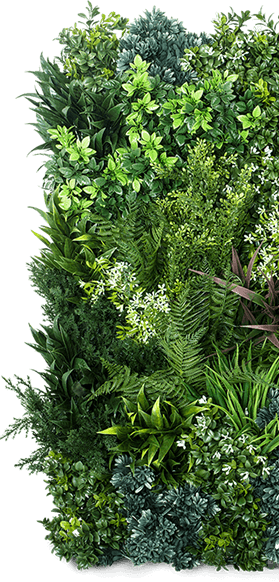 Commercial Greenery Wall Installations for Businesses
We encourage our customers to use commercial green walls for any-scale applications both indoors and outdoors. You will experience firsthand, the difference in how artificial green walls improve the energy and comfortability within your establishment. Our artificial living walls have revived many interior and exterior designs such as:

How Commercial Living Walls Improve Business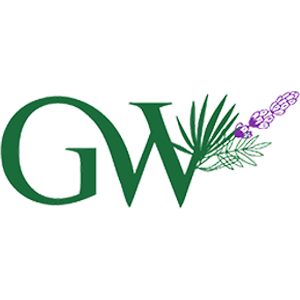 If you are looking for a simple way to improve your work environment, look no further. With the use of faux green walls, your customers will be warmly welcomed into your business establishment. Turn any room into an oasis that appeals to both your customers, as well as employees. Create the perfect display of aesthetic vibrancy and professionalism to help close potential leads and strengthen the value of your service. The improved aesthetic from our commercial artificial plants will enhance customer experience and keep them wanting to come back for the relaxing stress-free vibes this environment can bring.
Vistafolia® greenery walls provide a sense of comfort and growth within any indoor or outdoor spaces. Employees and customers alike will sense the calming effects of Greener Walls® faux green walls. Greener Walls® ships nationally and offers residential living wall installation services throughout Texas, California and Seattle Wa. Contact Greener Walls® today to start a new installation or service inquiry.