As experienced green wall installers, we recognize that no two environments are similar. While our panels may be customized to fit certain forms, our color and texture boxes allow you to customize your green wall, whether you want tumbling ivy or a scattering of summer blooms.
Greener Walls has a strong reputation as a reputable artificial plant installer for over 25 years. In our industry, we manufacture the most realistic-looking vertical green walls available today. The capacity to incorporate greenery into any environment, including any shape or size, is our gift to you.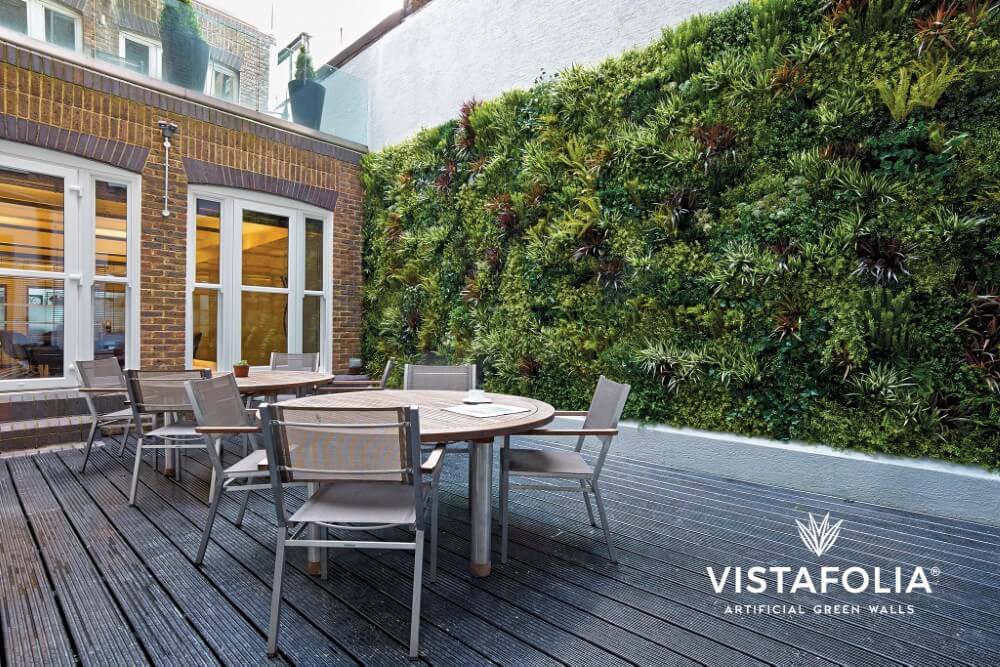 More and more, retailers are well aware that attracting customers into their stores is no longer as simple as it once was. Retailers are seeking new tactics to bring buyers through the gates as online retail grows and social media becomes one of the most popular marketing platforms and Greener Walls products are the perfect way to accomplish this.
Our synthetic green walls are composed of UV-tested, high-quality synthetic materials that are both appealing and long-lasting. This set-and-forget function will appeal to users who wish to focus on their work without being distracted by maintenance. Unlike live plants, our faux foliage can and will resist fading from extended sun exposure.
In addition, Greener Walls products are fire tested to ensure they meet our high standards for safety. We are dedicated to ensuring that we do our part to prevent the spread of fires in the event of an unforeseen accident.
Customizable for complex designs
Quick and easy to install
100% pure color pigments
Three-panel system to create a natural look without repetition or visible joins
Requires low maintenance
No watering or trimming ever required
UV-IFR Technology to prevent fading in direct sunlight
Suitable for all environments
Designed to endure harsh weather conditions
Lightweight foliage wall panels of 7kg / 15.5 pounds per panel
Truly unique designs custom-tailored to any style
Enhances noise reduction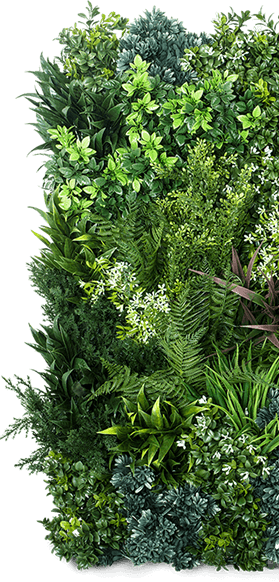 Artificial Living Walls Keep Your Customers Coming Back
Artificial plant walls are an incredible way to bring new life to your retail space. They not only boost your property value but create brand new long-lasting impressions for customers to spread the word to their family and friends.
Artificial living walls do not require the traditional maintenance that real plants normally would and are designed to fit any space. Including these gorgeous panels in your shopping center or retail property will set you apart from the similar competition.
According to market studies, individuals spend more money in stores where they may browse and meander rather than rushing around the store seeking a certain item before leaving. It's critical to build friendly impediments that encourage visitors to hang around and explore your store to assist them to slow down and spending more time there.
Commercial Greenery Wall Installations for Businesses
We encourage our customers to use commercial green walls for any-scale applications both indoors and outdoors. You will experience firsthand, the difference in how artificial green walls improve the energy and comfortability within your establishment. Our artificial living walls have revived many interior and exterior designs such as:
Parking garage designs
Exhibits & trade shows
Shopping centers
Photography & movie backdrops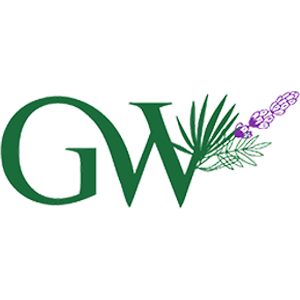 Greener Walls can breathe new life into your retail space or shopping center with our expertly crafted faux foliage. Greener walls utilize the highest quality faux plants and ivies to ensure that your installation appears and behaves in the same way that natural plants would without the consistent upkeep or messy irrigation systems. For the last 25 years, Greener Walls has continued to grow and lead the artificial living wall market. For more information on our products and services, contact Greener Walls today to schedule a free consultation!