Bring Your Home to Life
The home environment stimulates your sense of comfort and care. When you look to add vibrancy to a room, a residential green wall offers new beginnings and down-to-earth comfort. As a homeowner, you will enjoy the calming effects of our residential artificial plants and faux green walls. Our mark on quality has made us an industry-leading business and we would like to extend our services to homes throughout the nation.
Your home will truly benefit from the low maintenance, adaptability, and noise reducing features of artificial greenery walls. Create a unique green wall design for any style of room at home with our assortment of color and texture boxes. Our residential living walls are easy to install and hassle-free requiring little-to-no maintenance. Many of our customers enjoy the addition of faux plant walls for their kitchens, outdoor patios, backyard walls, bathrooms, bedrooms, living rooms and more.
Here are a few unique features to our Vistafolia® living walls:
Our vertical gardens are quick and easy to install
100% pure color pigments
Three-panel system to create a natural look without repetition or visible joins
Requires low maintenance
No watering or trimming ever required
UV-IFR Technology to prevent fading in direct sunlight
Suitable for all environments
Designed to endure harsh weather conditions
Lightweight foliage wall panels of 7kg / 15.5 pounds per panel
Truly unique designs custom-tailored to any style
Enhances noise reduction
Fire Rated and Certified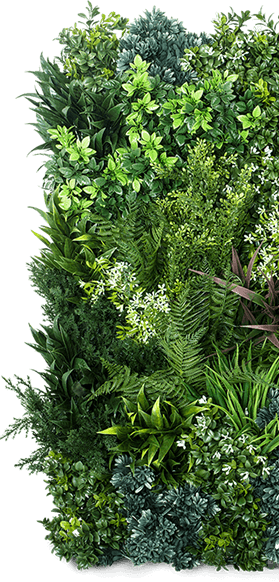 Add Value to Any Living Space with Residential Greenery Walls
The home environment is meant to promote happiness and comfort for families. With our residential green walls, you will set the right tone for your home. Our affordable and low maintenance synthetic plants are highly attractive, often being the finishing touch to thematic interior design. Greener Walls® indoor plant walls can widen a living space, creating the illusion that the room is larger than it really is. The vibrancy and lush textures brighten and revitalize your indoor living spaces and enrich your backyard designs while providing additional noise reduction and privacy.
Spaces that receive incredible results from our residential green walls include the following:
Kitchens
Dining rooms
Outdoor patios
Rooftop decks
Living rooms
Courtyards
Hallways
Backyard walls
Fences
Garden pathways
Bathrooms
Bedrooms

Residential Plant Walls for Home Design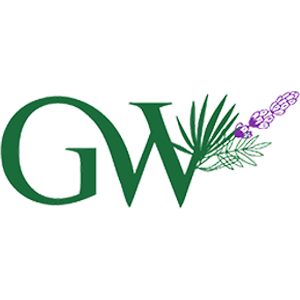 How we design our ultra-realistic living walls is inspired by your vision. You customize our products by choosing through an assortment of beautiful artificial plants and ivies that offer numerous textures as well as bursts of color with faux flowers and ivies. You can enjoy our synthetic living wall in all seasons with little-to-no maintenance requirements.
Greener Walls® ships nationally and offers residential living wall installation services throughout Texas, California and Washington. Contact us today to get started on your home vertical garden design transformation.