About Us
Greener Walls is a premier distributor of VistaFolia® artificial plant walls. We specialize in manufacturing the most realistic vertical gardens for both interior and exterior designs. Our green walls are perfect for installations where real plants struggle to grow. Artificial plant walls do not require light or water to keep them alive and replicate the natural movements of real plants all year long. Greener Walls artificial living walls add luxury to any living space and create a lasting impression on guests as well as customers of your business. We give you the freedom to add greenery to any environment in any shape or size that you can imagine.

For over 25 years, VistaFolia® creator Paul Adler, has researched and developed artificial green wall products that revolutionized a non-existent industry. Starting at the age of 24, in Royal Parks, Paul oversaw a team of 40 and would then move on to work for himself and win 12 national awards in England: 5 Chelsea medals and a gold medal at the Hampton Court Flower Show. Greener Walls proudly uses only the highest quality materials and synthetic foliage to design our products. With our team of experts, we are constantly evolving our strategies to mimic the life-like beauty and behavior of real plants. We've spent countless hours of research and development in-house developing new plant shapes, sizes, and hues. Understanding the natural color and textures is a crucial part of our creative process and delivering on our commitment to producing the most realistic, durable, and luxurious artificial green walls available.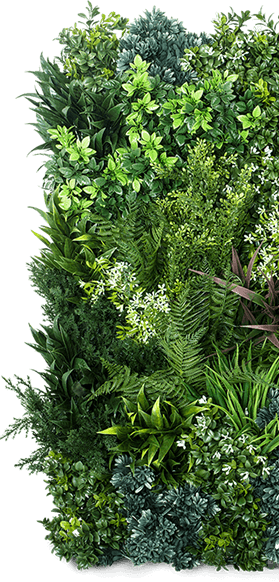 Our living walls are exceptional for a large variety of uses and environments. Landscape and Interior home designers love our commercial and residential plant walls for many installations including:
• Kitchens
• Outdoor patios
• Bathrooms
• Bedrooms
• Living rooms
• Courtyard
• Hallways
• Pathways
• Walls & fences
• Gardens
Commercial green walls additionally implement a luxurious touch to places such as resorts & hotel lobbies to create an incredible and lasting impression. Spas and poolside lounges benefit from the added shading from the sun, privacy enhancement, and sound insulation. Many other facilities provide their customers with a vibrant amenity to partake in a promotional photoshoot as well as add a touch of nature to their office space.
Further examples of our commercial installations include:
• Restaurants & bars
• Casinos
• Airports
• Parking Garage Designs
• Exhibits
• Trade shows
• Retails Stores
• Shopping Centers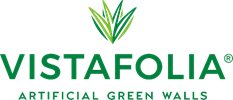 Authorized Distributor
Real green walls require a messy irrigation system and consistent trimming to keep them looking brand new throughout the year. With Greener Walls products, all you will need is an occasional dusting. Our UV stabilized plant walls deliver pure color pigments that resist fading from the harshest sunlight and are designed to withstand any climate.
Artificial Living Walls for Customers Nationwide.
Greener Walls proudly ships and installs nationally, and has showroom locations in:
Our synthetic foliage can easily be mistaken for real living plant walls. This feature along with our varieties We are dedicated to helping our clients revitalize their residential and commercial living spaces with Greener Walls vertical gardens. We pride ourselves in the level of customization and personality we provide to our customers to make their space unlike any other. With more than four decades of experience, we were able to hone our skills to provide you with the highest quality artificial living wall in the industry. Contact us today for more information on our products and services and schedule a free consultation today!