Green wall construction has grown in popularity over the last few decades, and Greener Walls offers uniquely exquisite options. The increase in demand has largely been attributed to residential and business consumers seeking to incorporate nature into their urban settings. Green living walls not only improve the overall aesthetics of any indoor or outdoor space but also add a sense of tranquility to an otherwise dreary and drab environment. For high-quality green wall construction, customers turn to Greener Walls.
For over 25 years, Greener Walls has built a solid reputation as a dependable installer of VistaFolia artificial plants. We construct the most authentic-looking vertical green walls in the industry. Our gift to you is the ability to incorporate greenery into any room, including in any shape or size you desire.
As premier green wall installers, Greener Walls uses only the best materials. Our professional team is constantly refining ways to replicate the beauty and functionality of traditional plants. We've spent countless hours researching new plant shapes, sizes, and colors. Understanding natural color and texture is critical to creating the most accurate, durable, and opulent artificial green walls possible.
If you're in the market for a professional green wall installer, here is what you can expect from our products:
Highly customizable to fit any space
Very realistic (three-panel system has no visible joints)
UV-ray resistant
Lightweight panels (can be moved to another wall with relative ease)
Fire-rated and certified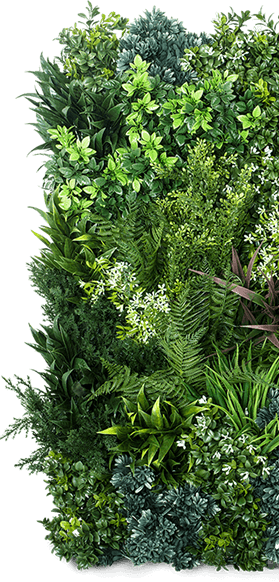 Benefits of Our Artificial Green Walls
If you want to transform your work or residential space into a tranquil zone that both relaxes and inspires, Greener Walls is the installer of choice. Our green walls can thrive anywhere and do not require water or light. This allows them to radiate a visually rich appeal while leaving both guests and visitors with a lasting impression.
Here are the features you can expect from our synthetic plant walls:
Create Lush Interior Decor
If you're looking to radically transform your interior spaces, consider installing an artificial green wall. Our synthetic walls breathe new life into otherwise ordinary areas, revitalizing your environment with luscious textures that are visually attractive and soothing to the senses. And with our seamless coverage, compact foliage planting, varied planting heights, and colorful tones, you'd never guess that our green wall panels aren't made with natural plants.
Low Maintenance
Unlike natural plant walls, our synthetic green walls do not need to be watered or trimmed periodically. Not only does this save customers a significant amount of time, but it is also extremely cost-effective for both residential and commercial users.
Fully Customizable
As skilled green wall installers, we understand that no two surroundings are alike. So, while our panels can be tailored to specific shapes, our color and texture boxes allow you to personalize your green wall, whether you desire tumbling ivy or a scattering of summer blossoms on your green wall.
UV-Resistant
The sun's ultraviolet (UV) radiation can wreak havoc on natural flora, causing the vegetation to discolor and die. On the other hand, our synthetic green walls are composed of high-quality, UV-tested synthetic materials that retain their appeal and last for years. This set-and-forget mechanism is essential for users who want to focus on their work without being distracted by maintenance chores.
Soothing Effect
It's a well-known fact that modern workspaces can generate considerable stress for employees. But a recent study indicates that the construction of artificial green walls can significantly lower psychological stress by suppressing the autonomic nervous system. This explains why businesses increasingly turn to commercial living walls to protect their property.

Ready to Learn More?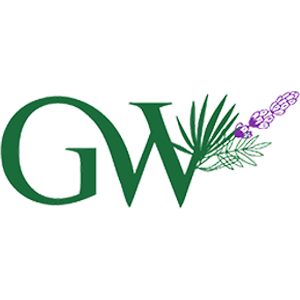 As a highly-respected green wall construction company, we can guarantee that your installation project will be performed promptly by highly skilled professionals who have completed extensive training. Our walls are remarkable for a wide range of both residential and commercial applications. If you're ready to start your installation, contact us today for a free consultation.