Stunning Naturalistic Look With Colorful Accents
Greener Walls by Vistafolia offers a beautiful and ultra realistic vertical garden that transforms any residence or commercial location. It starts from our lush green vertical green wall panels, then deciding on any additional colorful accents. We can do your full install if you are around one of our beautiful showrooms or we can help you with a do-it-yourself install. No one has a product as realistic and fade resistant as Greener Walls by Vistafolia. With a 5-year warranty we stand behind our products.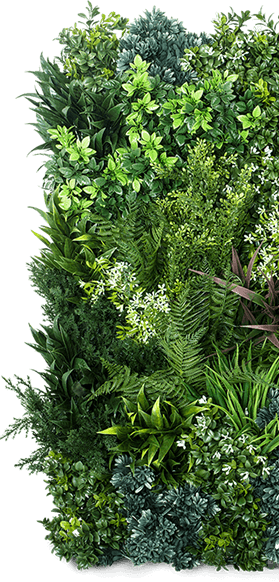 UNIQUE 3 PANEL SOLUTIONS
Our A, B & C panels form the unique three panel system. The foliage has been arranged differently for each individual panel so that they interlock with ease, ensuring there are no crossing lines or repeated patterns allowing a seamless and naturalistic plant coverage effect.
Panel Type A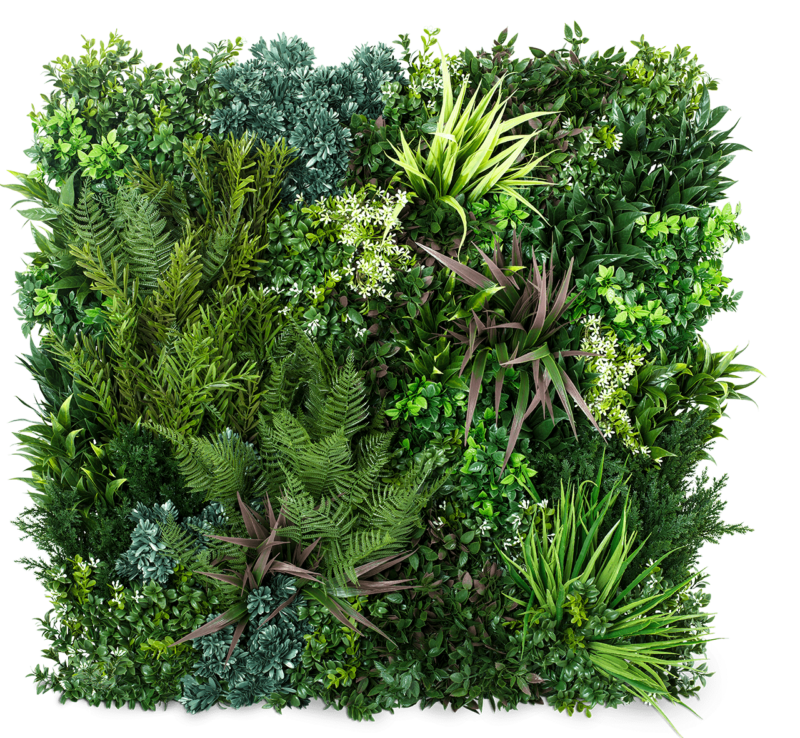 72 planets per panel
Panel Type B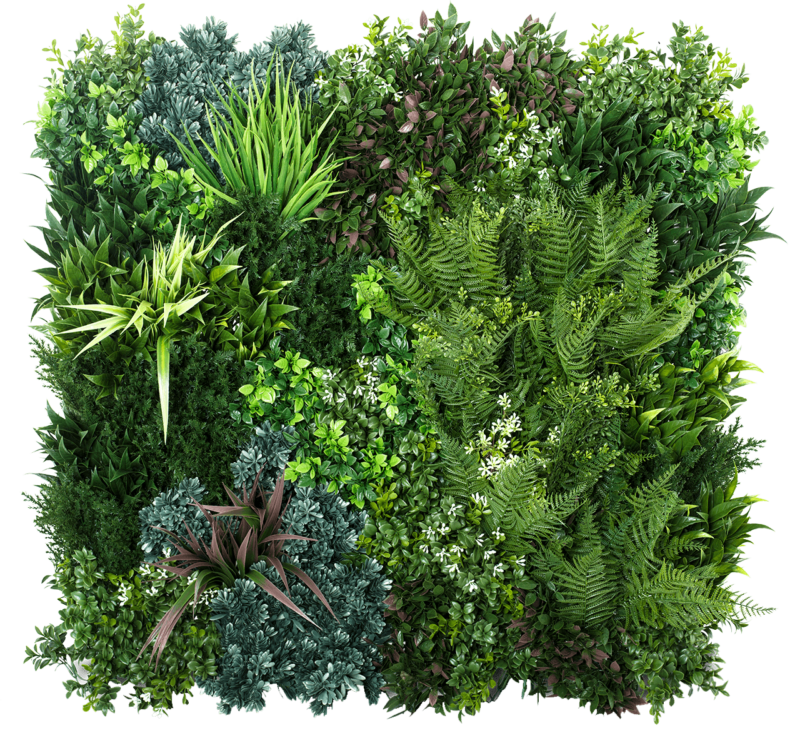 16 different varieties of plants
Panel Type C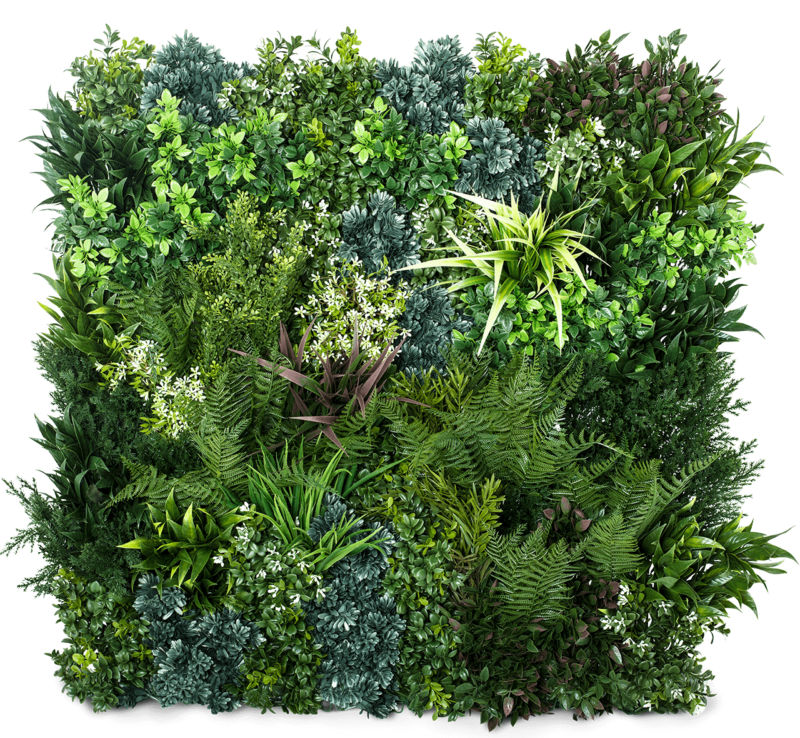 Ready to install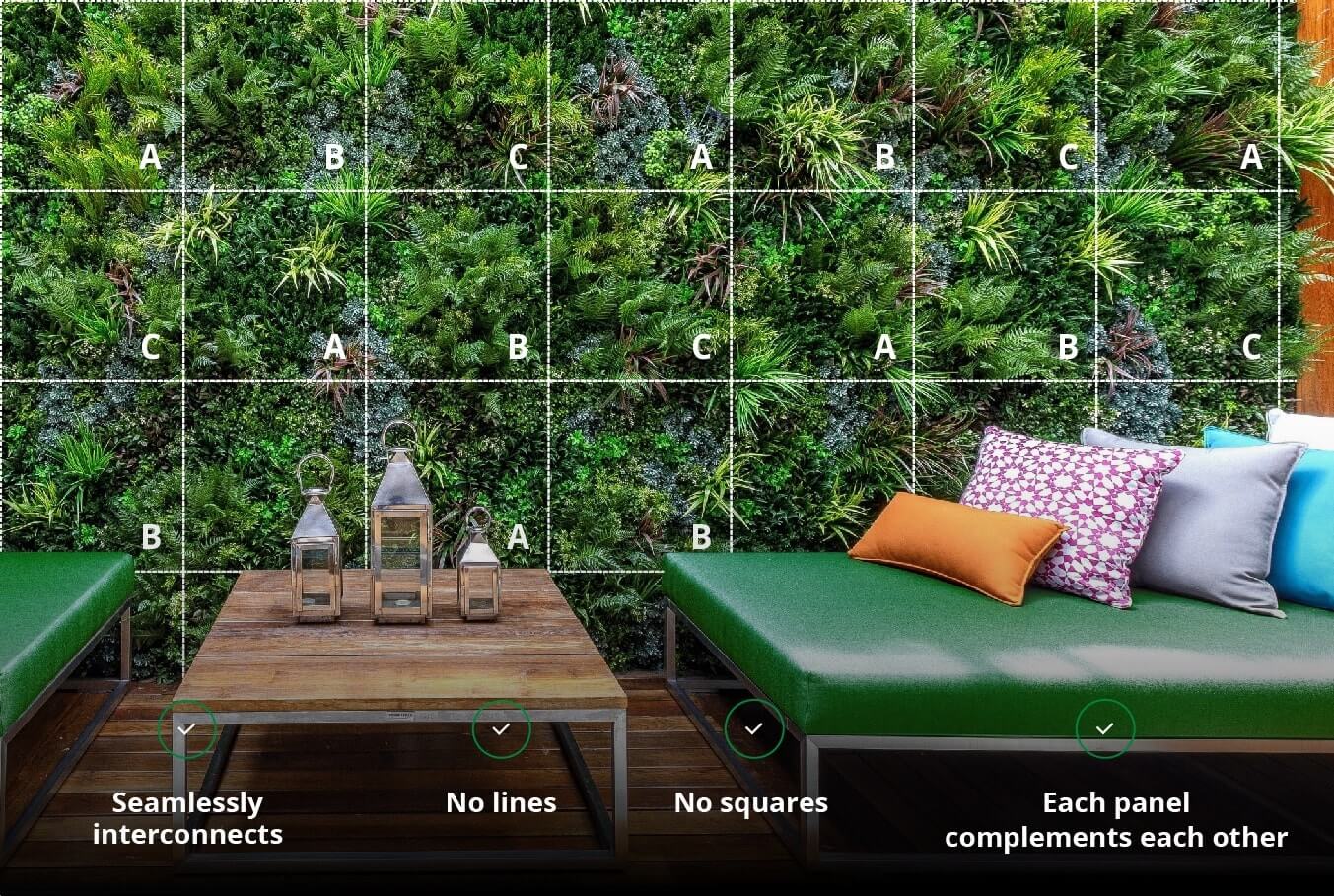 GET YOUR BASIC PACK

Each basic pack contains 3 Vistafolia® Panels
(1xA, 1xB and 1xC)
One pack provides 20.7 sq. ft. of coverage.
Panels available separately upon request
Easy to Install
Customizable with color
Hyper-realistic beautiful foliage
Freeze tested
REACH & ROHS tested
ISO Quality Standards
Hassle-free to maintain
 5-year warranty
Greener Walls Basic Pack
What's included?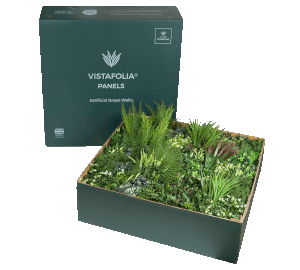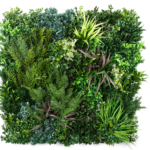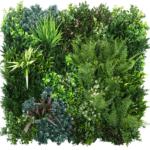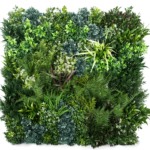 One pack contains 3 panels. Panels available separately upon request.
Now that you have your panels set you can choose to add a pop of color.
We have many different accent plants to select from.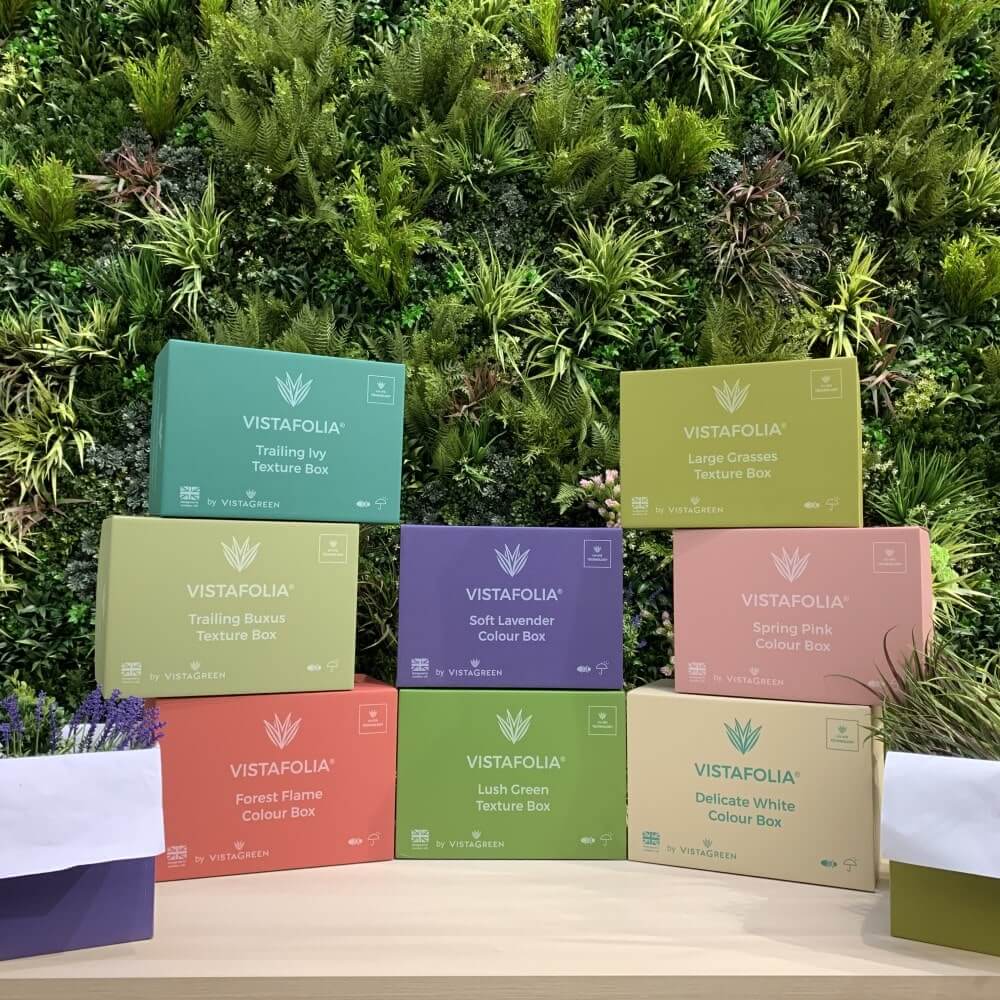 Mix & Match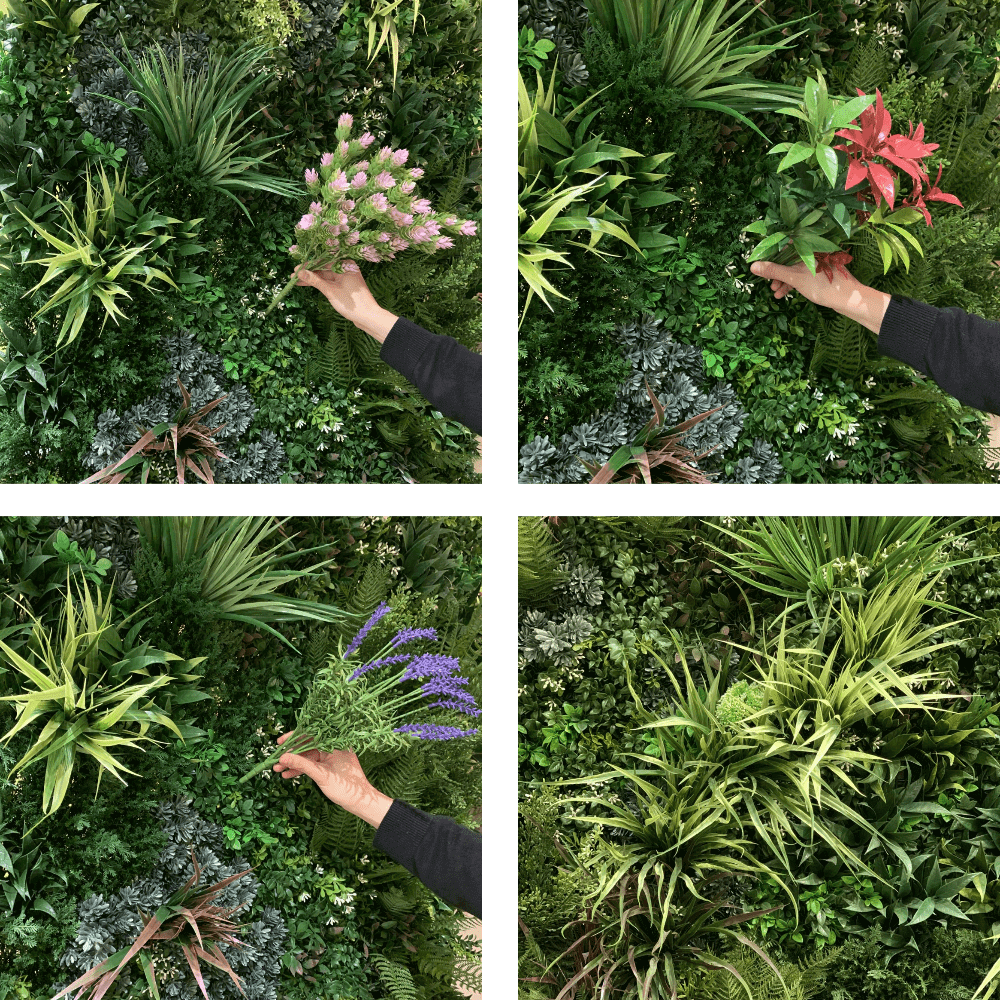 CREATE SHAPES
Additional plants give the wall a random element that is even more akin to a natural wall that can be used on their own or in a combination.
Personalize with Color Boxes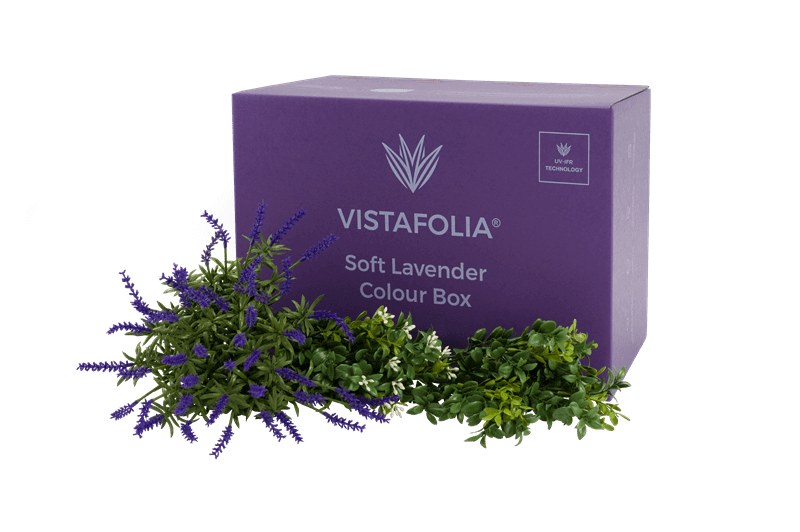 Soft Lavender Color Box
Cascading greens blended with stunning blue lavender and blossoms.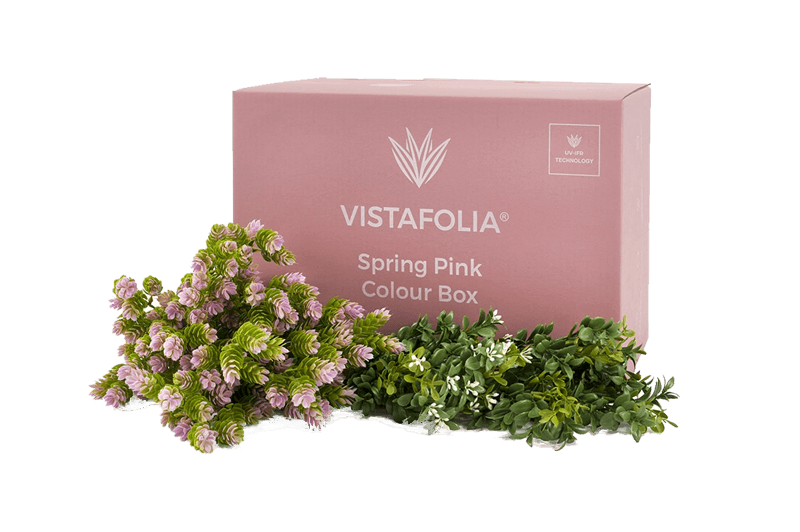 Spring Pink Color Box
A timeless combination of elegant pink flowers and earthy green plants.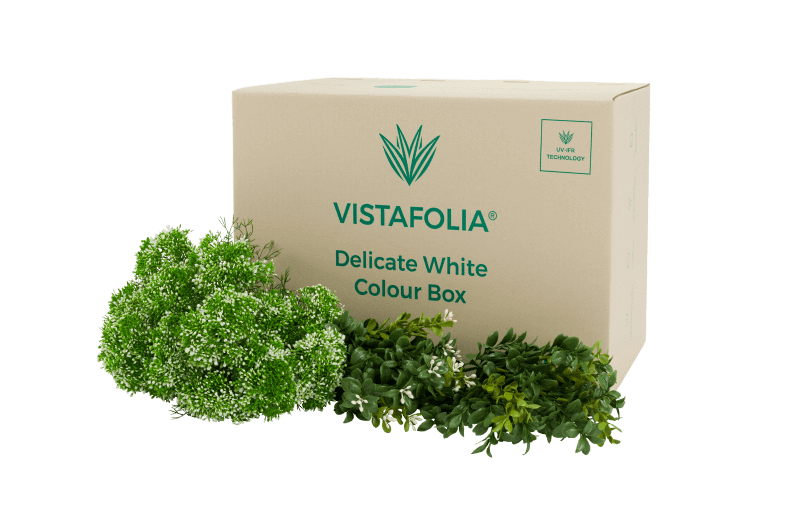 Delicate White Color Box
Lovely mix of summer blossoms dotted with delicate white flowers.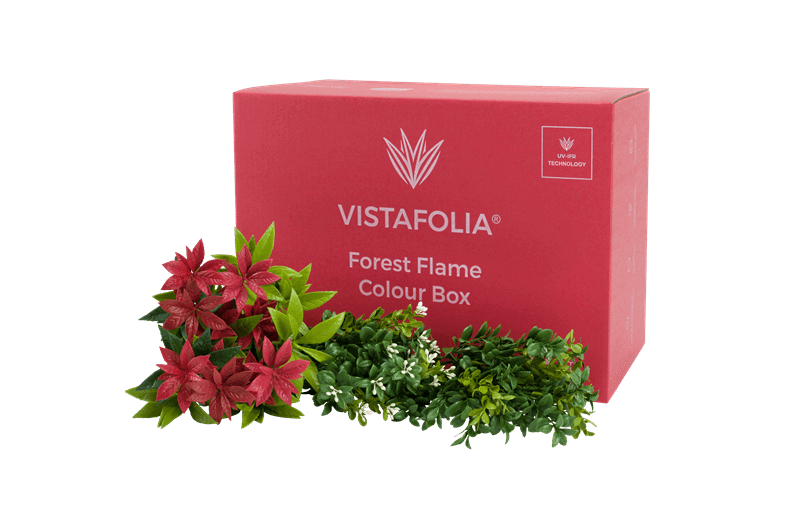 Forest Flame Color Box
Invigorating reds blend with the green to create a stunning view.
Personalize with Texture Boxes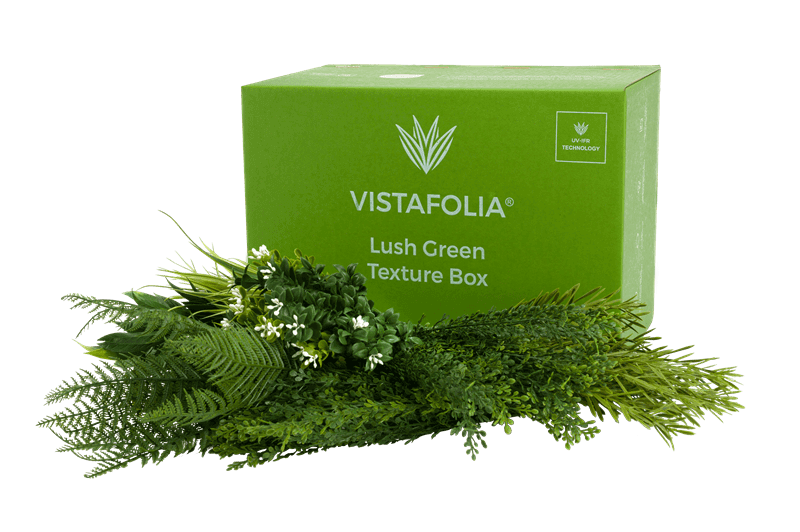 Lush Green Texture Box
A tumble of wild grasses and earthy ferns merged with green-fused and delicate flowers.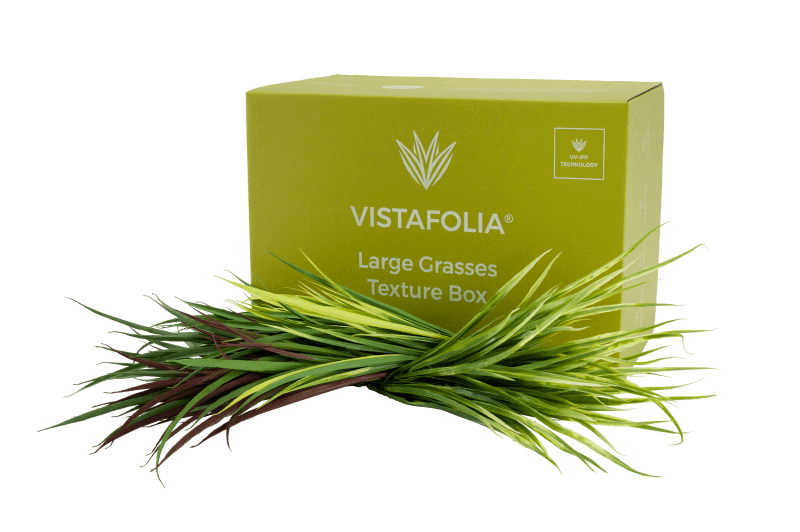 Large Grasses Texture Box
Selection of large 18″ grasses, in colorful shades of green and burgundy.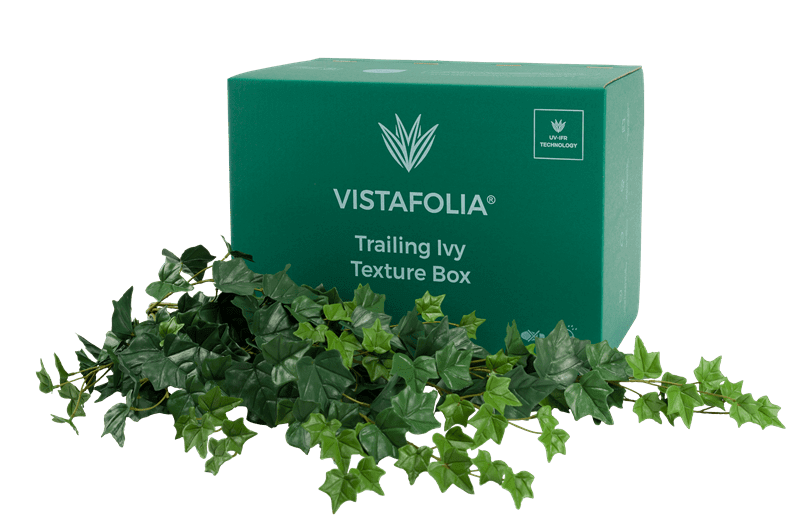 Trailing Ivy Texture Box
Trailing ivy for a trailing finish that can be used to add volume, or even as a standalone plant for baskets and planters.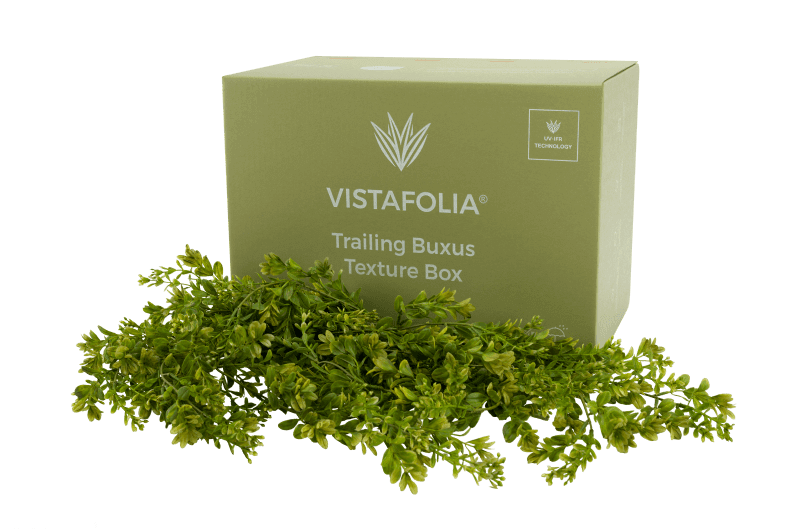 Trailing Buxus Texture Box
Trailing buxus for a trailing finish that looks at home on the panel, or adding an extra dimension to an indoor or outdoor display.