Artificial Living Walls for Homes and Businesses in JACKSON, MS
Greener Walls has accrued years of experience in the design and installation of synthetic living walls for residential and commercial use in Jackson, MS. We draw inspiration from two primary sources: nature itself and our customers. Our engineers and designers then go to work to create and install the ideal artificial wall that is both attractive and functional.
We define "living walls" as ultra-realistic artificial flora used to enhance and decorate empty and underused walls for interior and outdoor decoration. They are also ideal for noise reduction, and privacy screening, among other things. Our living walls are unlike any other product on the market that utilizes synthetic plants. They were created not just for architects and designers, but also for the everyday person who struggles with the planting, continuing maintenance, and high expense of growing real plants vertically.
Whether you're looking to transform part of the wall in your private residence or you want to remodel a larger commercial space, the innovative designers at Greener Walls® can help you incorporate an ultra-realistic living wall for just about any project. Recently, artificial green walls have seen a surge in demand in Jackson, MS. Today they adorn numerous residential and commercial walls. In order to make every project memorable, we work closely with the client to enhance our own creative ideas. We want the end result to exude vibrant colors and luxuriant textures in interchangeable boxes that may be switched out seasonally or simply according to your mood. In addition to boosting the aesthetic appeal of your walls, our goal is also to save you time and money. We also strive to ensure that we provide you with a design that brings out the best and most tranquil atmosphere for any residential or commercial setting.

Greener Walls synthetic living panels are designed to fulfill our clients' expectations in the most cost-effective and innovative manner. Whether you are an architect, interior designer, restaurant owner, or homeowner, our company specializes in unique solutions that enhance your property and convert your empty walls into an urban retreat. Our artificial walls are composed of ultra-realistic, lightweight, and weather-resistant artificial plants formulated to look amazing in any indoor or outdoor home or business environment.
Greener Walls artificial living walls are great for a variety of applications which include: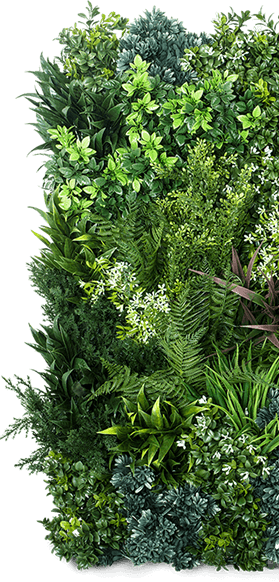 Jackson, MS Artificial Living Wall Installations & Services

At Greener Walls® we begin with an idea, then work with you to create extraordinary synthetic living walls. We want the entire process to not only showcase our expertise but to reflect your creative goals since each client is unique. Greener Walls artificial plant walls are the perfect option for greening places where plants can't thrive since they don't require light or water. We don't compromise on quality and our artificial green wall solutions are manufactured to the highest standards of quality making them extremely ultra-realistic. Whether you have a question about the walls, or the sale and installation process, our highly dedicated staff works around the clock to ensure all your questions or concerns are addressed.
We install our vertical gardens in the following locations in Jackson, Mississippi:
Citizens Southwest
Greater Belhaven
West Central Jackson
Northbrook
Queens Magnolia Terrace
Fondren North
Virden
Presidential Hills
Broadmoor
Englewood
Tougaloo Community
Woodville Heights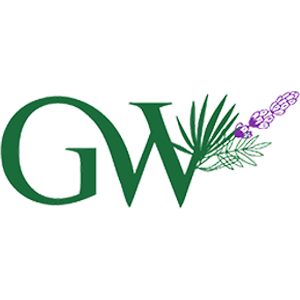 For more information about our synthetic green panels and how to get started, contact Greener Walls. Let us bring your design to life.