SAN ANTONIO ARTIFICIAL GREEN WALL AND VERTICAL GARDEN INSTALLATION
San Antonio synthetic living walls and vertical gardens are the ideal addition to any residential or commercial design. They transcend the need for water and light and are fully capable of greening spaces where real plants are unable to grow. At Greener Walls®, we give you the power to design distinctive artificial foliage walls with 8 varieties of synthetic flowers and plants. Through a process of conception, design, and installation, our Vistafolia® living walls can be crafted to meet your specific vision and design.
When people ask, "what is a vertical garden?", we define our vertical gardens as ultra-realistic synthetic plants organized on a vertical surface for interior and exterior designs and functional benefits such as noise reduction, privacy screens and more. Greener Walls® San Antonio living walls are unlike any other artificial plant product on the market.
Some unique features and benefits of Greener Walls® artificial living wall include:
Three-panel system to create a natural look without repetition or visible joins
Quick and easy installation
8 varieties of colors and textures to choose from
100% pure color pigments that never fade
Customizable to overcome complex designs
Requires little-to-no maintenance
Suitable for all indoor and outdoor environments
Designed to endure harsh weather conditions such as rain snow, wind, hail, and more
UV-IFR Technology to maintain rich color in direct sunlight
Enhanced noise reduction
Fully Fire Rated and Certified
5-year warranty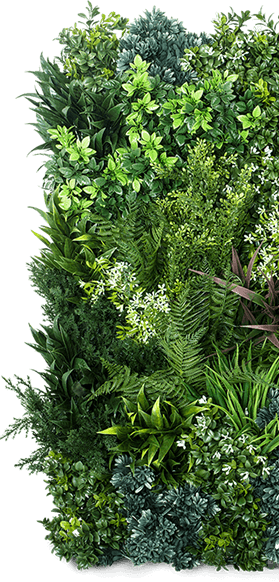 San Antonio Synthetic Green Walls Add Vibrance To Any Space
Our innovative Vistafolia® living walls replicate the original patterns discovered in natural environments. We offer 8 different varieties of color and texture boxes, so you can transform your green walls to match the season, or however your mood suits it. Enjoy our lush and durable plant wall panels that stay vibrant in all seasons and climates.
Select Greener Walls® artificial living walls for a variety of applications such as:
Kitchens
Dining rooms
Patios
Bathrooms
Bedrooms
Living rooms
Hallways
Courtyards
Walls & fences
Garden
Exhibits
Restaurants & bars
Spas and poolside lounges
Casinos
Airports
Parking garage designs
Photography & movie backdrops
Trade shows
Synthetic Greenery Wall Installations in San Antonio, TX

Greener Walls® offers the highest quality artificial foliage wall panel systems that you can easily mistake as real plants. Greener Walls® ships nationally and all faux plant wall installations are served in areas surrounding San Antonio, TX. Designers and home improvers can be pleased that they chose our services because of our experience and precision installation team.
We ship nationally and offer installation services in areas surrounding San Antonio such as:
Seguin
New Braunfels
Terrell Hills
Olmos Park
Cordillera Ranch
Concan
Garden Ridge
Boerne
Canyon Lake
San Marco
Woodlands of Camino Real
Fredericksburg
Fair Oaks Ranch
Garden Ridge
Alamo Heights and more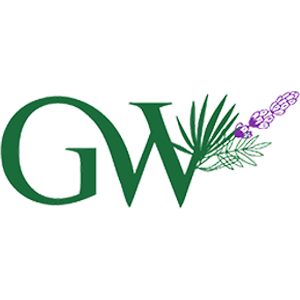 Contact Greener Walls® for more information about our synthetic green wall panels and how to get started. Together we can give life to your design with Greener Walls® San Antonio artificial foliage wall panels.