At Greener Walls, our team offers artificial living walls for homes, businesses, and more in Arlington, TX. The most attractive and welcoming element in nearly any home or business design can be our incredible artificial living walls. Workplaces that are serene and welcoming improve interactions between clients and staff. In reality, introducing greenery to walls has several advantages, such as lowering noise levels, enhancing aesthetics, improving weather resistance, removing the need for frequent upkeep, and more. Our Arlington synthetic plant walls are created with inspiration from both nature and our customers.
We have many years of experience researching and developing our faux foliage, and as a result, they include many features and benefits such as:
Our vertical gardens are quick and easy to install
100% pure color pigments
Three-panel system to create an ideal look without repetition or visible joins
UV-IFR Technology to prevent fading in direct sunlight
Suitable for all environments
Designed to endure harsh weather conditions
Lightweight foliage wall panels of 7kg / 15.5 pounds per panel
Truly unique designs custom-tailored to any style
Enhances noise reduction
Fire Rated and Certified
Applications for Commercial and Residential Synthetic Living Walls
Artificial green walls from Greener Walls are ideal for beautifying your already furnished living area as well as filling empty spaces in Arlington, TX. Installations of faux plants on walls increase privacy while maintaining a lush, green appearance all year long. No matter the size of the project, our team of experts will work with you to meet your unique residential or commercial project requirements. Our products enhance the appearance of your living space while also fostering a deeper sense of calm.
Applications for our Arlington artificial green walls include but are not limited to:
Kitchens
Outdoor living spaces
Poolside lounge areas
Patios
Bathrooms
Bedrooms
Living rooms
Courtyards
Hallways
Pathways
Walls & fences
Gardens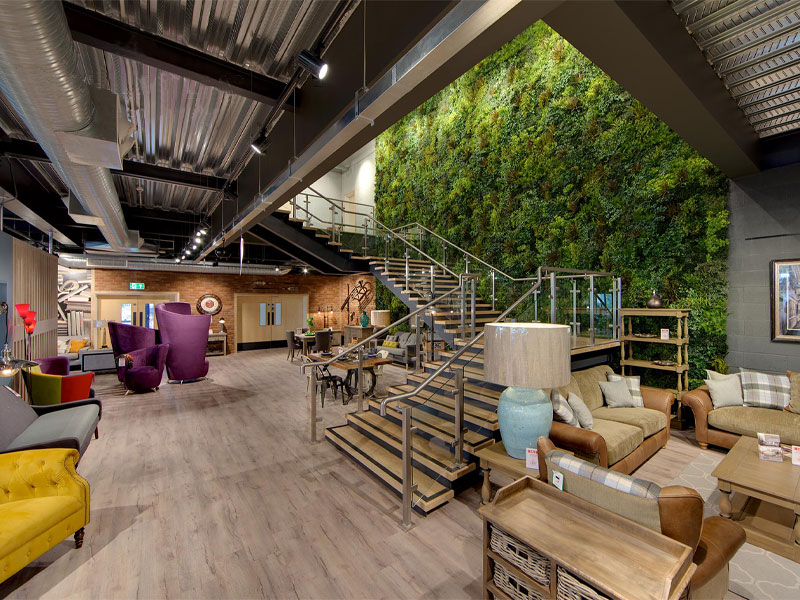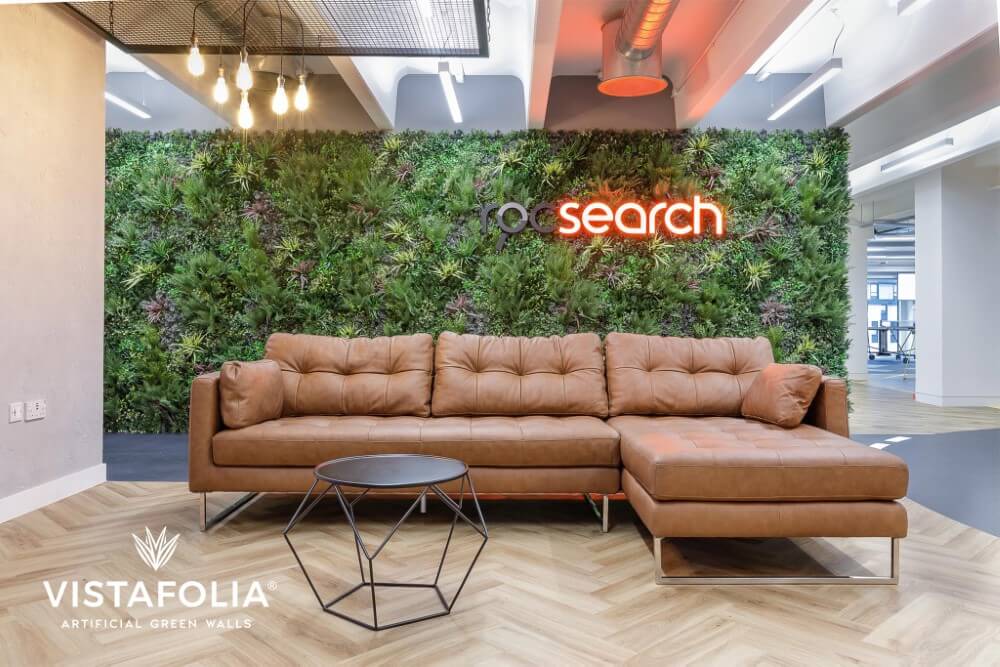 Retail stores & shopping centers
Exhibits
Resort & hotel lobbies
Restaurants & bars
Office spaces
Spas and poolside lounges
Casinos
Airports
Parking garage designs
Photography & movie backdrops
Trade shows
Low-Maintenance and Sanitary Design
For Arlington homes and businesses, our artificial greenery walls are designed to eliminate maintenance. Traditional plants need ongoing care to remain lush and vibrant. Simply put, many of us do not have the time. For instance, business owners put a high priority on their connections with clients in order to build their businesses. Fortunately, Greener Walls' artificial living walls in Arlington, Texas do not require the usual upkeep needed for genuine plants. As a result, our artificial greenery walls not only save you time and money, but by removing the need for upkeep, it also contributes to water conservation and lowers carbon emissions.
In addition, conventional plants can sometimes leave behind quite a mess, especially if you have a cumbersome irrigation system or utilize harsh pesticides that can accidentally be spread in your surrounding area or in the air. At Greener Walls, our faux foliage benefits plant enthusiasts, especially as they are designed to survive in any space where real plants otherwise would deteriorate.
Another major benefit of our low-maintenance philosophy is their no-touch design. As a result of the COVID-19 pandemic, we have all become more conscious of the steps that we can take to keep our health in check. Faux plants are a great way to avoid passing germs through both touches and in the atmosphere.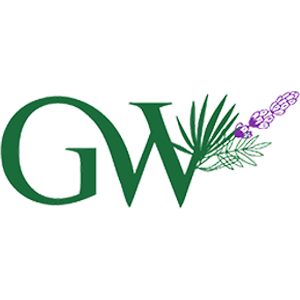 Contact Us Today for Artificial Living Walls in Arlington, TX!
For more than 25 years, VistaFolia and Greener Walls have perfected the art of faux foliage and ivies to bring the highest-quality alternatives to traditional plants that effortlessly integrate into any interior or exterior design with our artificial living walls for spaces in Arlington, TX. We are continuously chosen by our customers as a result of our elite level of customer service and meticulous installations.
We work closely with our customers to take inspiration from them as well as ensure that we meet every one of their specifications from the design phase to the final installation. For more information about Greener Walls, our artificial plant walls, and their many applications, contact us today to schedule a free consultation!