We've spent decades searching for new plant shapes, sizes, and colors. Understanding natural color and texture is critical for creating the most accurate, durable, and beautiful artificial green walls. Our high-end garden walls are designed to seem like natural plant movement while requiring no ongoing upkeep. Greener Walls not only allows you to express yourself creatively but offers a number of benefits.
Greener Walls, being the leading synthetic green wall installers in the US, only uses the best quality materials. Our skilled team is always developing innovative methods to replicate the beauty and functionality of traditional plants.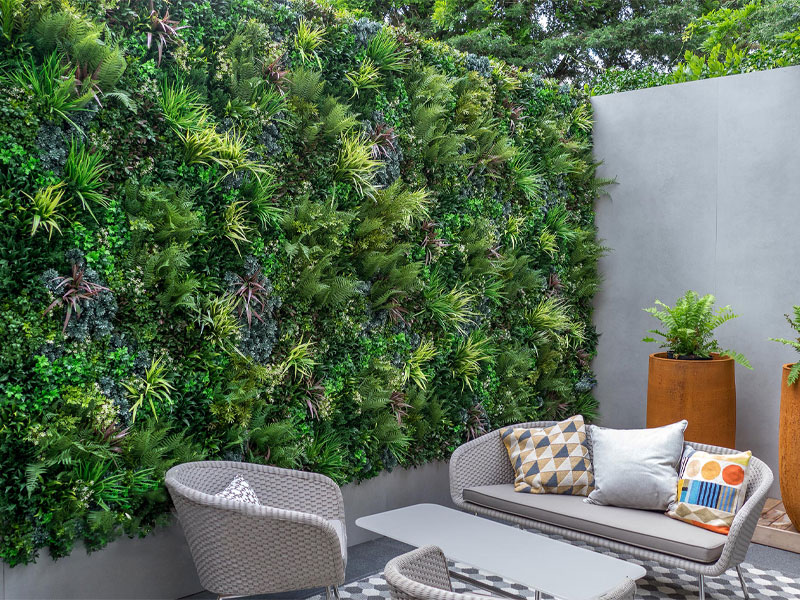 The Benefits of Las Vegas Green Walls
Las Vegas artificial plant walls are designed to fit together seamlessly and prevent repetition in design. Competing brands have visible joints and patterns that take away from the illusion of real plants. Greener Walls products eliminate the need for maintenance and messy irrigation systems ensuring that your installation remains beautiful all year long. Las Vegas locals prefer Greener Walls because of the various benefits we provide, as well as our excellent quality and performance.
Trimming and pruning natural plants on a regular basis is necessary to keep them looking fresh and luxurious. You'll only have to dust our artificial foliage walls as needed, freeing you more time for other activities, hobbies, or what matters most to you. By removing the need for a large watering system, our solutions allow you to save hundreds of gallons of water.
Greener Walls has spent decades researching the natural colors of real plants in order to ensure that our vertical garden walls contain the highest quality color pigments, setting us apart from the competition. In addition, vertical plant walls can withstand any and all climates and are fire tested and rated to prevent the spread of fires.
5-year warranty
8 varieties of colors and textures
Three-panel system for a natural appearance with no evident connections or repetition
Customizable to meet the needs of complicated designs
Suitable for use in both indoor and outdoor settings
100% pure color pigments that never fade
Maintenance is minimal to non-existent.
UV-IFR Technology helps to keep the color vibrant even when exposed to direct sunshine.
Are perfect for noise reduction and increased privacy
Certified and fire-rated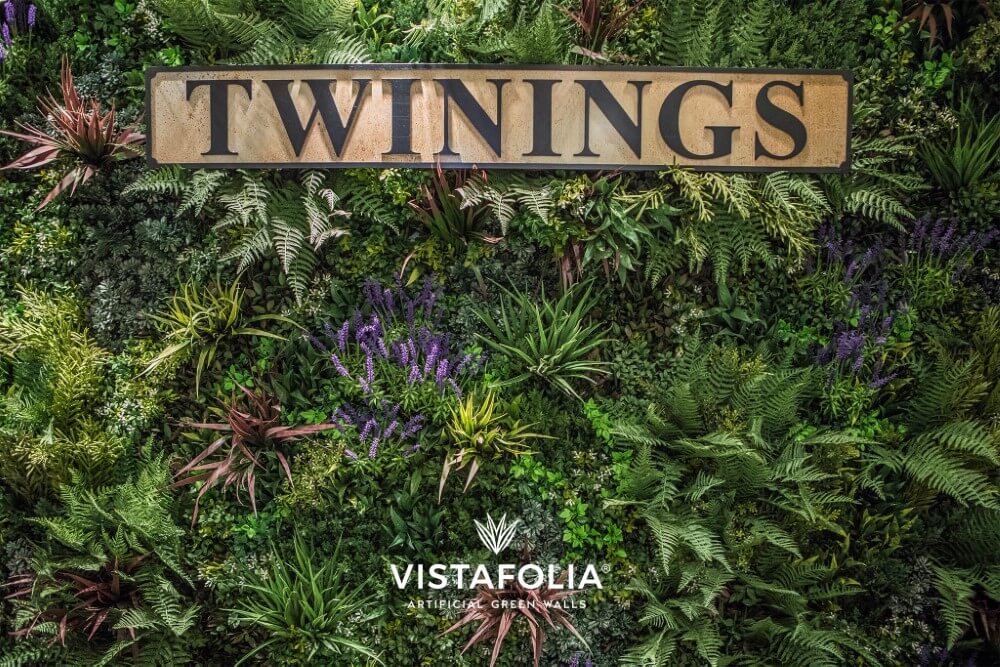 Living rooms
Courtyards
Hallways
Pathways
Kitchens
Outdoor patios
Bathrooms
Bedrooms
Walls & Fences
Gardens
Office spaces
Trade shows
Spas & pool sides
Restaurants & bars
Casinos
Airports
Parking garage designs
Photography & movie backgrounds
Ready to Learn More About VistaFolia® Artificial Living Walls in Las Vegas?
At Greener Walls, we have dedicated our efforts to our customers to ensure that they receive the highest quality plant walls that take their residential and commercial designs to life. More and more each year, customers choose Greener Walls thanks to its unmatched appearances, superior durability, exceptional safety standards, and so much more. We give our customers creative control to bring their designs to life while we work side by side to make their dreams come true. We strive to deliver the highest level of customer service to each and every customer and on any sized project.
Greener Walls® proudly ships nationally and has showroom locations in:
For more information on our services and products, contact Greener Walls today to schedule a complimentary consultation!