Greener Walls is a premier provider of El Paso, TX, synthetic living walls from VistaFolia. We offer ultra-realistic faux foliage and ivies that are inspired by both beauty and our customers. Our artificial living walls bring the luxury of plants into any living space, indoors or out, as they do not require traditional maintenance to keep them healthy looking. Our synthetic plant walls are a wonderful way to help increase your property's value and appeal, and they are ideal for both residential and commercial applications, including the following:
Residential applications for artificial green walls:
Living rooms
Courtyards
Hallways
Pathways
Kitchens
Outdoor patios
Bathrooms
Bedrooms
Walls and fences
Gardens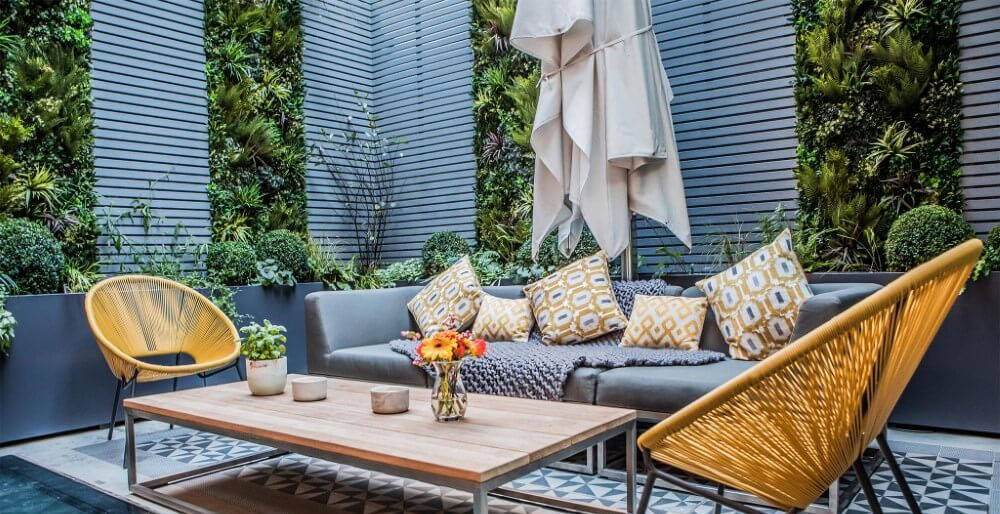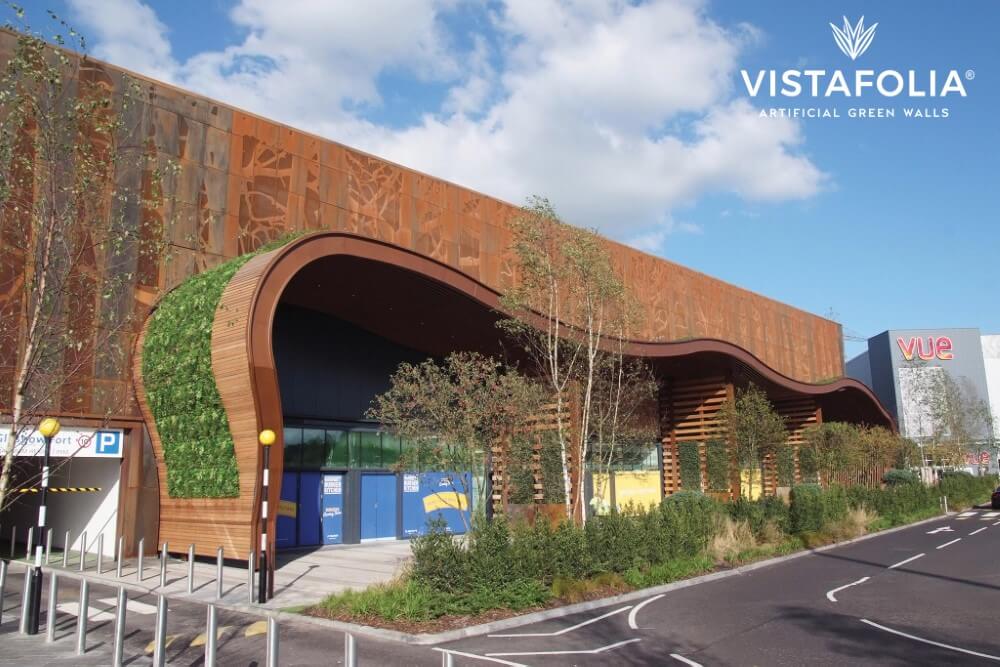 El Paso, TX Artificial Living Wall Installation & Benefits
VistaFolia synthetic green walls feature a three-panel design, which makes it possible to create a plant wall that is unique to you and prevents repetition in your installation. This also certifies that no two synthetic living walls are the same. These panels fit seamlessly together and create the illusion of one traditionally growing wall of foliage and ivy. At Greener Walls, we love to give creative control to our clients, and to further this, we offer a collection of color and texture boxes that will add a pop of color and personal flair to your design scheme in El Paso, Texas.
Conventional plants require frequent trimming and pruning to maintain their pristine and lush appearance. Fortunately, our El Paso synthetic plant walls only require occasional dusting, freeing up your time for other pursuits, hobbies, or what matters most to you. With the help of our solutions, you can save hundreds of gallons of water without the need for irrigation systems and the mess that comes with them.
To ensure that our vertical garden walls include the finest quality color pigments, Greener Walls offers the traditional hues of plants because of our extensive research and development. In doing so, we can distinguish ourselves from our competitors. This means that even in direct sunlight or in harsh weather, your faux plants will remain intact and look beautiful year-round.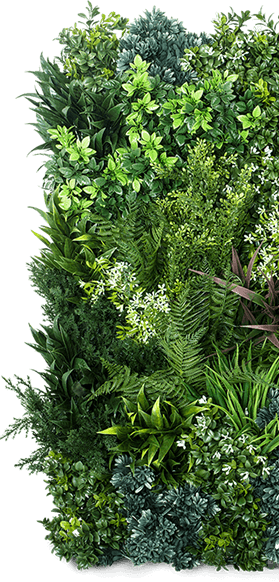 Additional benefits of our synthetic green walls for residential and commercial spaces include, but are not limited to:
5-year warranty
Eight varieties of colors and textures
Customizable to meet the needs of complicated designs
Authentic color pigments that never fade
Maintenance is minimal to non-existent
Allow for free movement of air
UV-IFR Technology helps to keep the color vibrant even when exposed to direct sunshine
Perfect for noise reduction and increased privacy
Fire-rated and certified
Furthermore, because they are never set permanently, synthetic plant walls from Greener Walls are adaptable for nearly any location. Thanks to their durability, our synthetic living walls are recyclable and can be reused for new projects, homes, companies, and more.
Keep Your Environment Clean and Calm
Plants have been known to improve serenity in nearly any environment. However, nowadays, it has become even more important to consider our mentality and stress levels in the workplace. Plants help us reconnect with greenery and beauty. Their stilling and calming benefits remind us to take a breather and focus our minds so that we can become more productive, relieve stress, and focus on what is important to us. This makes our artificial green walls a valuable addition to practically any space.
Plus, our El Paso artificial plant walls feature a no-touch design to help prevent the spread of germs. They are also free of harmful chemicals and pesticides to keep the air around you fresher and cleaner.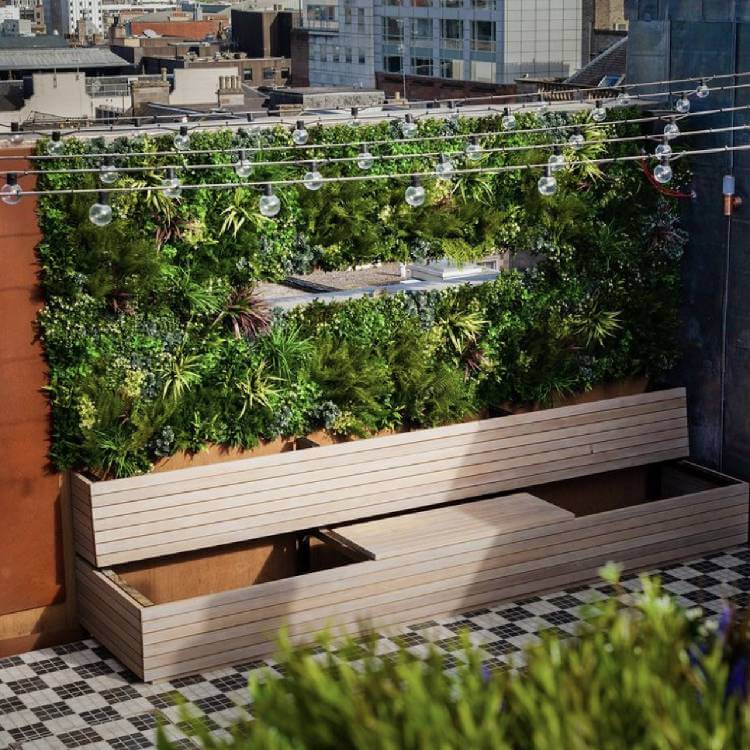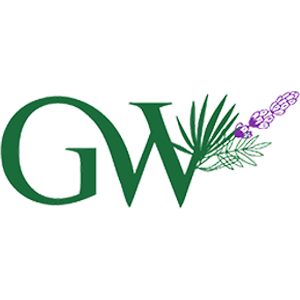 Contact Us Today For More Information!
At Greener Walls, we work closely with our customers to ensure that all their specifications are met with our synthetic green walls in El Paso, Texas. For years, VistaFolia and Greener Walls have led the industry with our state-of-the-art synthetic plant panels, expert customer service, and precise installations throughout El Paso. For more information about how artificial living walls from Greener Walls can benefit your interior or exterior design, contact us today to schedule your free consultation!