Interior designers and architects in Phoenix, AZ, can add VistaFolia® artificial living walls from Greener Walls to their projects. Greener Walls has a long history of outfitting interior and exterior designs with the most hyper-realistic artificial plant walls available. We provide our clients with complete control over the design of our unique vertical gardens by utilizing vibrant artificial plants, flowers, leaves, and imitation ivies. We get our inspiration from both nature and our customers. The lifelike textures and natural movements of our Phoenix artificial living walls distinguish us from the competition and bring our customers back each time they begin a new design project. Our solutions are intended to meet the demands of discerning architects as well as common individuals who have underutilized space that they are not sure how to fill. Our high-end artificial green walls are perfect for adding lush foliage to designs without the need for continuous upkeep.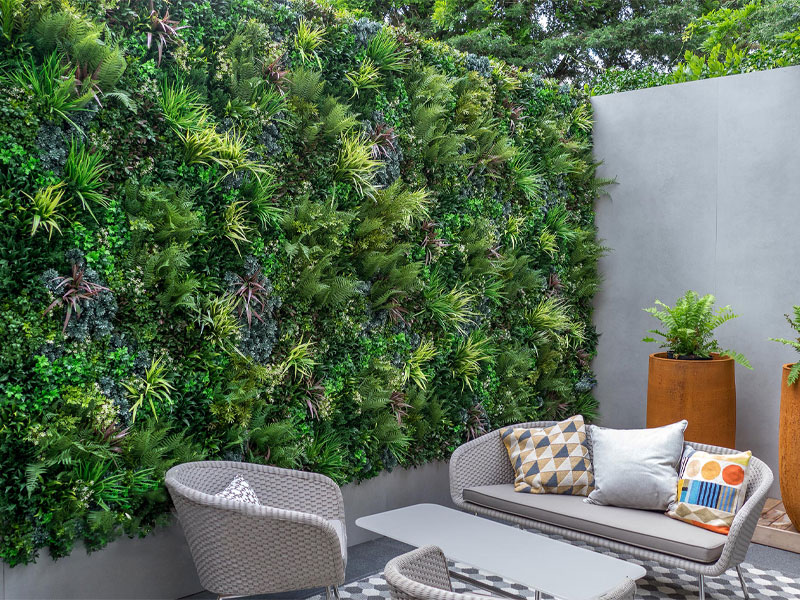 VistaFolia® from Greener Walls not only allow you to indulge your creativity but they include many benefits such as:
5-year warranty
8 varieties of colors and textures
Three-panel system for a natural appearance with no evident connections or repetition
Customizable to meet the needs of complicated designs
Suitable for use in both indoor and outdoor settings
100% pure color pigments that never fade
Maintenance is minimal to non-existent.
UV-IFR Technology helps to keep the color vibrant even when exposed to direct sunshine.
Are perfect for noise reduction and increased privacy
Certified and fire-rated
No More Maintenance with Arizona Synthetic Plant Wall Panels
Greener Walls® is favored by Phoenix residents due to the numerous advantages we offer, as well as our high quality and performance. Regular trimming and pruning of natural plants are required to keep them appearing fresh and delectable. You will only have to dust our fake foliage walls when needed, giving you more time to focus on other activities, hobbies, or what's most important to you. Our artificial plant panels allow you to save hundreds of gallons of water by eliminating the need for a bulky watering system. Greener Walls has spent many hours investigating the natural colors of actual plants to guarantee that our vertical garden walls include the best quality color pigments, distinguishing us from the competition.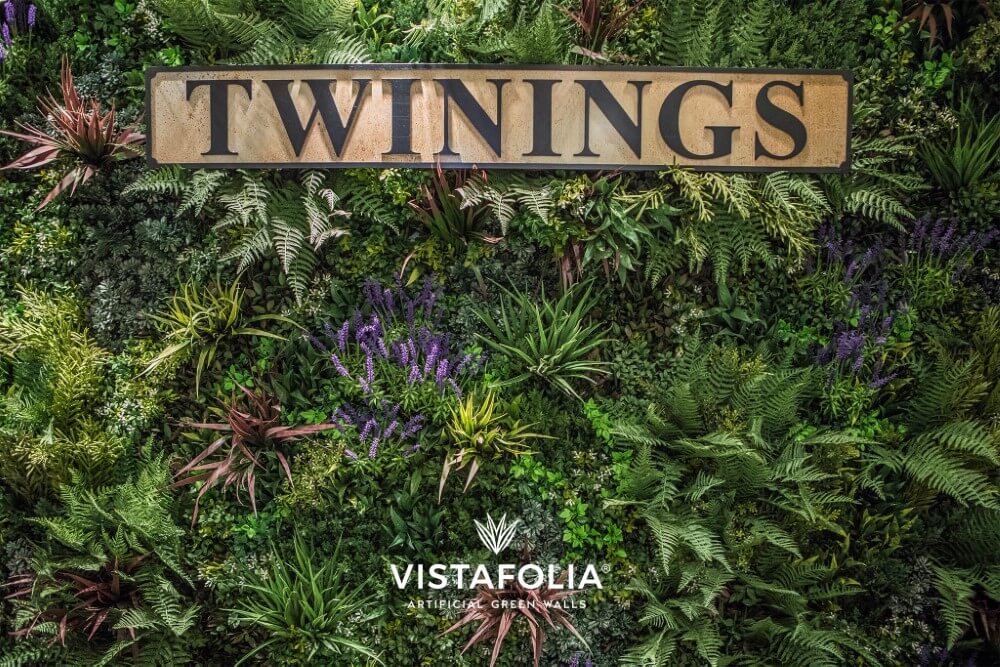 Phoenix Artificial Living Wall Installation
Greener Walls provides the most lifelike synthetic green wall panel solutions available on the market. Our vertical gardens are precisely aligned, fire-tested and approved, and UV-stabilized to prevent their life-like color pigments from fading. We make every effort to ensure that all of our beautiful plant panels are available to our clients for any purpose and in any location. Greener Walls artificial living walls are perfect for spaces where natural plants could not otherwise survive. Whether you're an architect, an interior designer, a business owner, or a homeowner, our experts will assist you in transforming your living area into a work of art and create a lasting impression on all of your guests, customers and more.
Greener Walls® proudly ships nationally and has showroom locations in:
For more than 25 years, VistaFolia® has researched and developed its artificial living walls and revolutionized the industry with its stunning and technologically advanced products. Our synthetic foliage can easily be mistaken for real plants, and this sets us apart from our competitors. We pride ourselves on the level of creative control we give our customers to truly bring their ideas to life. Their satisfaction is of the utmost importance. For more information on what makes Greener Walls® a leader in artificial living walls, contact us today to schedule a free consultation!