The utilization of artificial living walls in the Bay Area is growing in popularity with each passing day. Artificial green walls are vertical panels manufactured with our exceptionally high-quality faux foliage and ivies. Bay Area artificial plant walls by Greener Walls are designed to fit any space of any size where plants cannot live naturally. Our customers enjoy the calming effects of our vertical gardens in both residential and commercial settings. Any interior or exterior design can benefit from the low-maintenance, adaptability, and noise-reducing features of San Jose and San Francisco artificial green walls.
San Francisco and San Jose artificial living walls remain beautiful throughout the year without trimming, pruning, or messy irrigation systems. This allows our customers to have the stunning appearance of natural plants in any room while reclaiming that time and money to reinvest into what matters the most to you. Adding Bay Area greenery walls provide numerous benefits from noise reduction, aesthetic enrichment, weather resistance, maintenance-free displays, and more. We strive to create the most realistic artificial greens walls constructed of only the highest quality materials.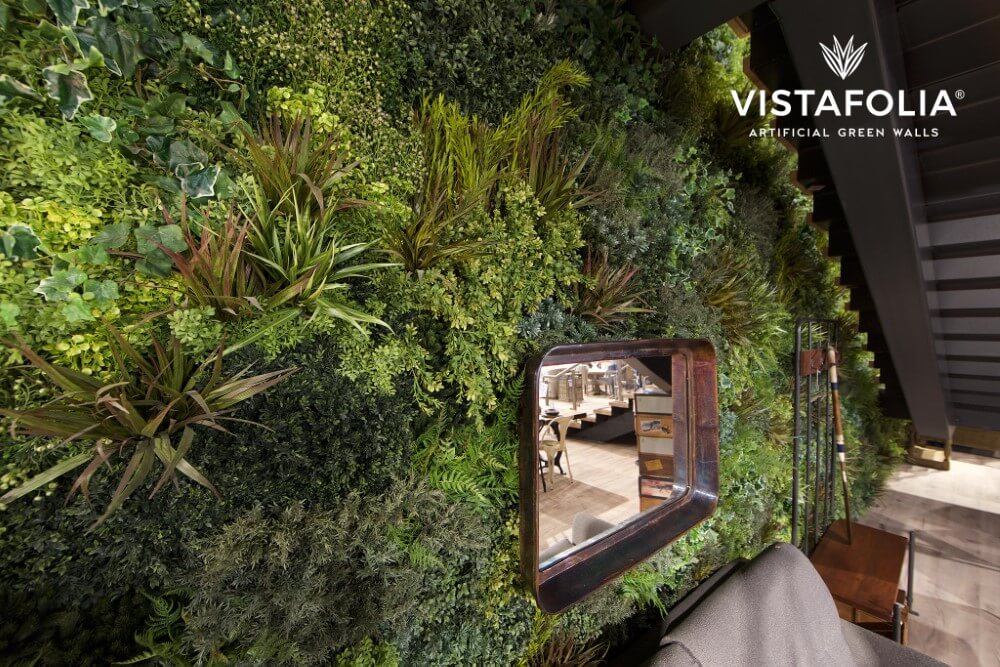 8 distinctive color and texture boxes to customize your panels
Three-panel system for a natural appearance with no evident connections or pattern repetitions
Customizable to meet the needs of complicated designs
Suitable for both indoor and outdoor environments
100% accurate color pigments that never fade
Maintenance is minimal to non-existent
UV-IFR technology helps to keep the color vibrant even when exposed to direct sunshine
Perfect for noise reduction and increased privacy
Certified and rated for fire safety
5-year warranty
San Jose & San Francisco Artificial Living Wall Installations
Greener Walls is committed to providing meticulous installations and elite customer service. We give our clients creative control to ensure that their specifications are met. Greener Walls Bay Area synthetic plant panels fit together seamlessly to ensure one cohesive design. No two panels that we create are the same making each design completely unique to you. The vibrancy and lush textures add luxury and revitalize your living space and enrich the design of your backyard. Installing plant walls to your interior and exterior designs additionally can create the illusion that your living space is larger than it is increasing the value of your property and creating a stunning impression on guests.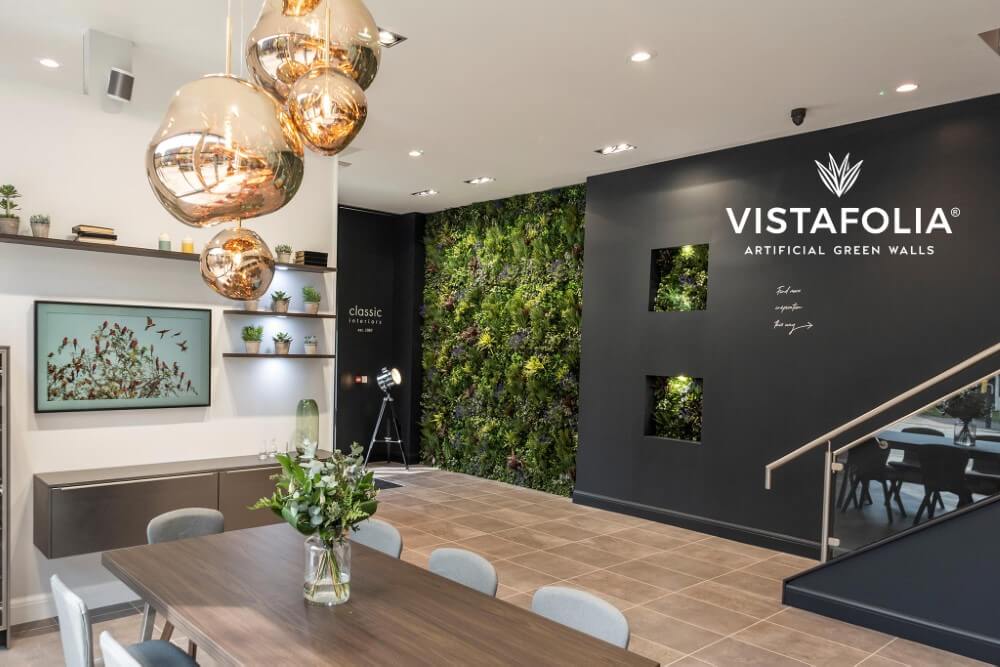 Outdoor patios
Bathrooms
Bedrooms
Living rooms
Courtyards
Hallways
Walkways
Kitchens
Walls & fences
Exhibits
Restaurants & bars
Spas and poolside lounges
Casinos
Airports
Parking garage designs
Photography & movie backdrops
Trade shows
Greener Walls® proudly ships nationally, and has showroom locations and installation crews in:
At Greener Walls, we are inspired by our customer's creative abilities and that serves as our catalyst for design. We work closely with our customers to bring all of their visions to life with our ultra-realistic living walls. No longer will that empty space you have in your residence or business inhibit your interior or exterior design from shining as brightly as intended. With 25 years of experience, VistaFolia® by Greener Walls is proud to be a leader in our industry. The ability for customers to personalize their green walls is at the heart of our business. We are committed to aiding our green wall clients in altering and elevating their home and commercial surroundings with the VistaFolia® vertical garden system. With Greener Walls products, even the busiest lifestyles can achieve the beauty of natural plants, on any budget.
For more information on all of our services and products, contact us to schedule a free consultation and begin your next project today!