Discover the most realistic Philidelphia artificial living walls available. Greener Walls® synthetic plant wall panels allow you to create a stunning vertical garden in your home or place of business without the need for ongoing maintenance. We give you the creative freedom to customize the color, texture, and shape of your wall to fit your personal preferences. We provide lush and vivid green walls and screens that will last for years to come.
With our variety of color and texture boxes, you can create a distinctive green wall design for every type of space. Our synthetic living walls are hassle-free to install and need very little upkeep. They transform bathrooms, bedrooms, living rooms, outdoor patios, backyard walls, and other spaces into a work of art.
72 plants per panel
16 varieties of plants
Ready to install
Soft Lavender Color Box
Spring Pink Color Box
Delicate White Color Box
Forest Flame Color Box
Lush Green Texture Box
Large Grasses Texture Box
Trailing Ivy Texture Box
Trailing Buxus Texture Box
And much more!
Applications for Philadelphia, PA Artificial Green Walls
If you're looking for an easy approach to improving your workplace, Philadelphia greenery walls can make your clients feel welcome as soon as they enter your place of business. Any space can be transformed into a sanctuary that attracts both consumers and staff. Our faux foliage will create the ideal presentation of visual vitality and professionalism. The enhanced beauty provided by our artificial commercial plants will boost client satisfaction and encourage repeat business due to the calming, stress-free, and sanitary environment.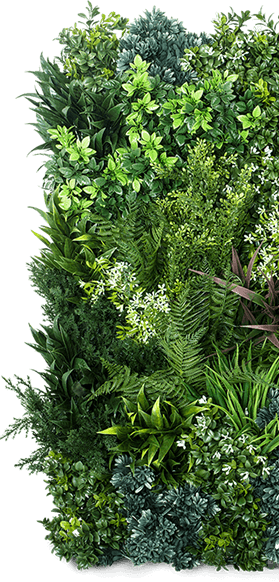 Residential Applications:
Living rooms
Courtyards
Hallways
Pathways
Kitchens
Outdoor patios
Bathrooms
Bedrooms
Walls & fences
Gardens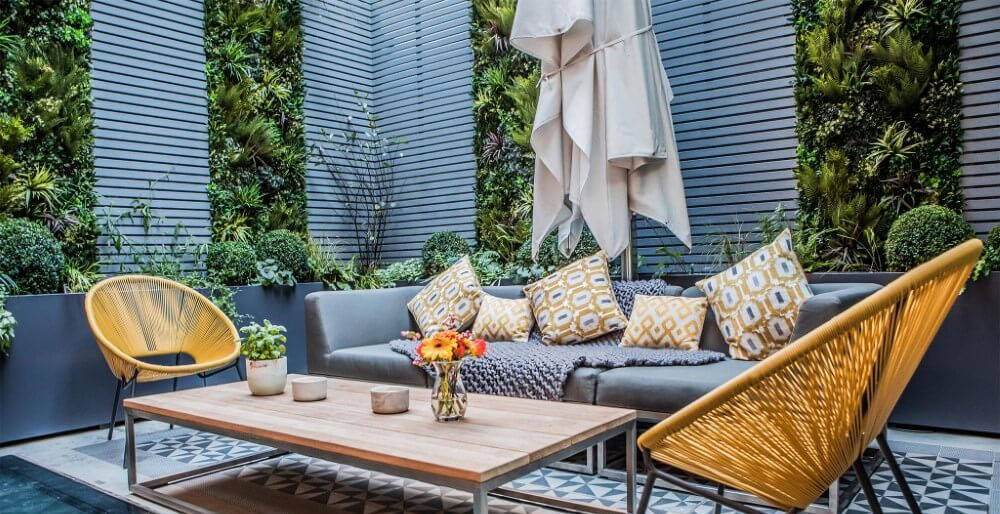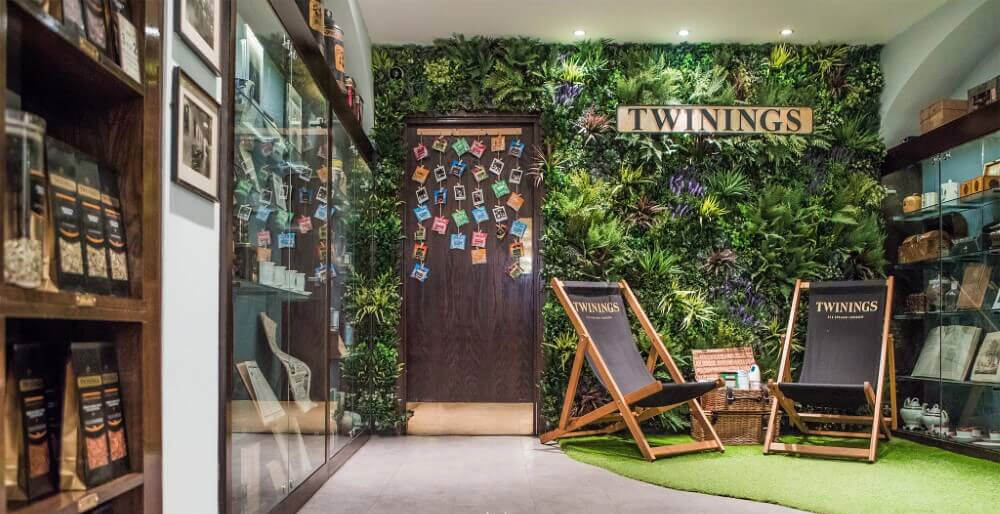 Commercial Applications:
Trade shows
Casinos
Airports
Photography & movie backgrounds
The Benefits Philadelphia, PA Synthetic Plant Walls
Greener Walls® works with you to create exceptional synthetic living walls, beginning with a vision. Since each client is unique, we want the entire process to reflect not only our expertise but also your creative goals. Artificial plant walls from Greener Walls® are great for greening rooms where plants cannot live since they do not require light or water to survive. We don't skimp on quality, therefore we build our fake green wall solutions to the greatest standards imaginable, making them wonderfully lifelike. Our dedicated crew is available around the clock to answer any questions you may have about the walls, the sale, or the installation process.
Our objective is to help your walls look beautiful while saving you time and money. We strive to ensure that the design we provide you creates the calmest and cleanest residential or commercial setting. Conserve hundreds of gallons of water, reduce your carbon emissions, and enjoy the no-touch low-maintenance design in a post-pandemic era.
Customizable for complex designs
Quick and easy to install
100% pure color pigments
Three-panel system to create a natural look without repetition or visible joins
Requires low maintenance
No watering or trimming required
UV-IFR Technology to prevent fading in direct sunlight
Suitable for all environments
Designed to endure harsh weather conditions
Truly unique designs custom-tailored to any style
Enhances noise reduction
Fire Rated and Certified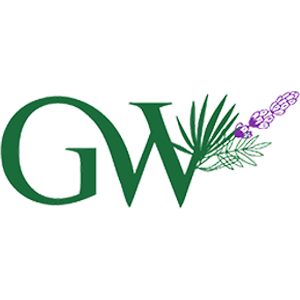 Greener Walls® has decades of experience researching and developing new ways to continue innovating our ultra-realistic Philadelphia artificial living walls. For more information about our synthetic green panels and how to get started, contact Greener Walls® today and allow us to bring your designs to life.