Santa Fe synthetic green walls from Greener Walls are the perfect solution for those looking to incorporate the beauty of plant life into their interior or exterior designs without requiring regular maintenance. For more than 25 years, VistaFolia by Greener Walls has continued to provide natural beauty and elegance to its customers through its use of ultra-realistic faux foliage and ivies. Inspired by nature and our customers, our designs provide a unique look and feel to every client that we work with. Greener Walls offers a unique 3-panel system that competing brands do not. This ensures that no two installations are the same.
Additional benefits of our Santa Fe synthetic green walls include, but are not limited to:
Backed by a 5-year warranty
8 varieties of colors and textures to customize your panels
Three-panel system for a natural appearance with no evident connections or repeating patterns
Individual panels can be modified to overcome complicated designs
Suitable for use in indoor and outdoor settings
100% pure color pigments that never fade
Little-to-no maintenance
Sanitary, non-touch cleaning
Allows for natural air flow and aids in cleaner air quality
UV-IFR Technology helps to keep the color vibrant even when exposed to direct sunshine.
Perfect for noise reduction and increased privacy
Fire-rated and certified
As the leading Santa Fe green wall installers, Greener Walls exclusively employs high-quality materials. Our talented team is always coming up with new ways to imitate the beauty and utility of conventional plants.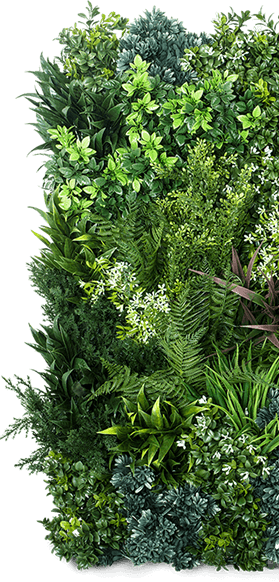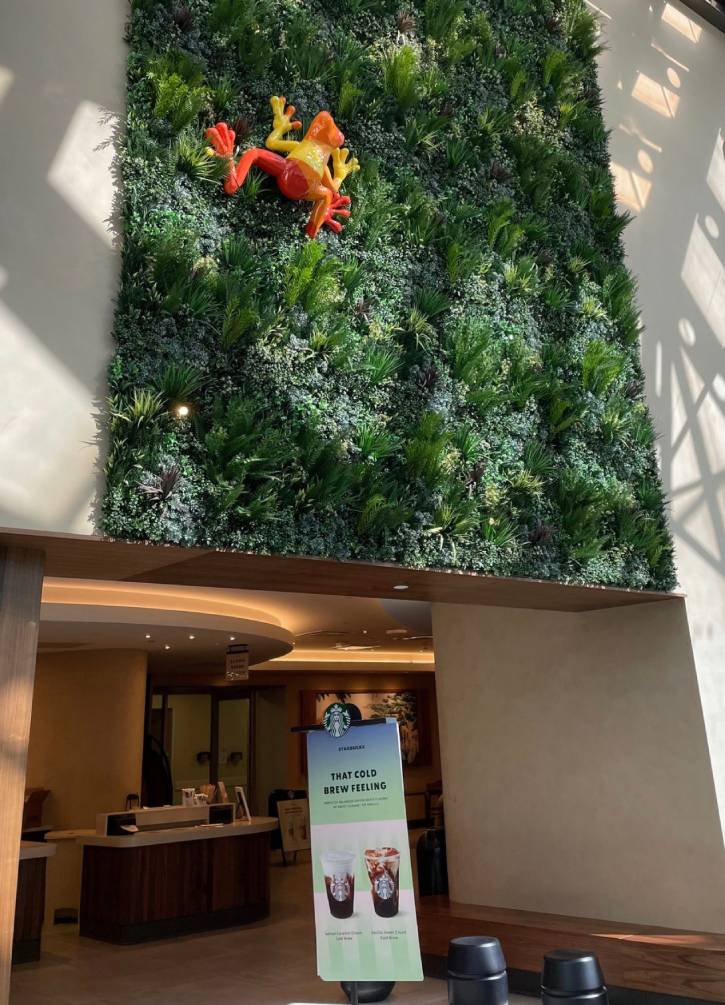 Applications for VistaFolia Artificial Green Walls in Santa Fe, New Mexico
Santa Fe artificial living walls from Greener Walls promote a calm and serene environment. This makes them perfect for both home installation as well as offices, restaurants, hospitals, hospitality facilities, and so much more. In addition, as a result of their maintenance-free design, VistaFolia synthetic greenery panels do not require trimming, pruning, or watering. This makes messy irrigation a thing of the past and promotes a sanitary solution to interior designs in this post-COVID era. Furthermore, our products save homeowners and businesses a significant amount of time and money throughout the year on both equipment and water bills. Statistics show that nearly 70% of residential water use is generally a result of lawn and plant maintenance making artificial plant life an easy and effective way to preserve natural resources. Finally, even in the harshest sunlit environments, Greener Walls faux plants are manufactured to avoid fading throughout the year. You can enjoy lush and vibrant foliage all year long
Residential Applications
Living rooms
Courtyards
Hallways
Pathways
Kitchens
Outdoor patios
Bathrooms
Bedrooms
Walls & fences
Gardens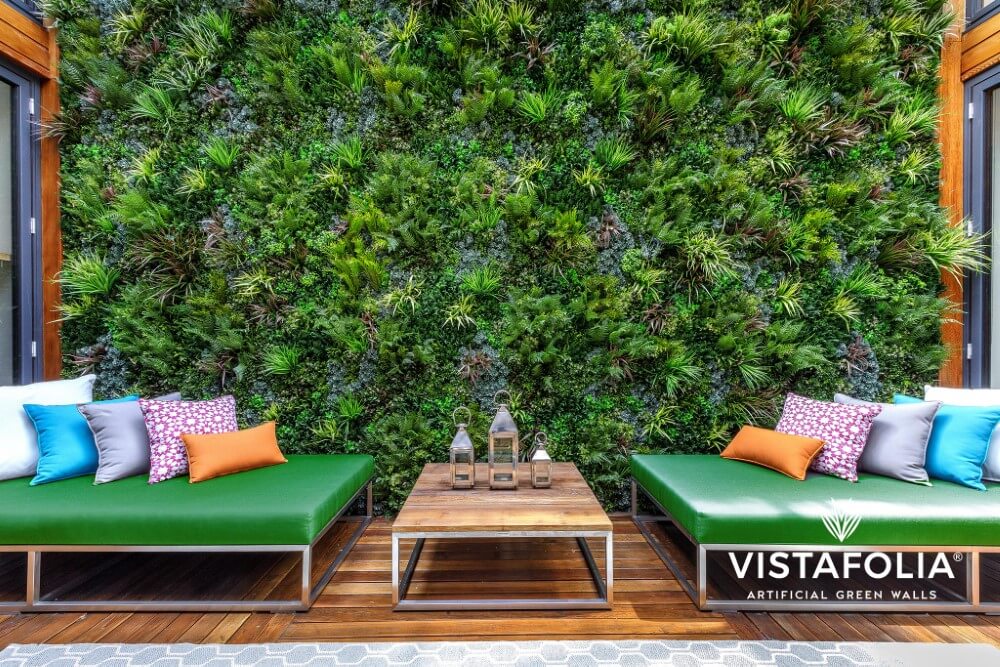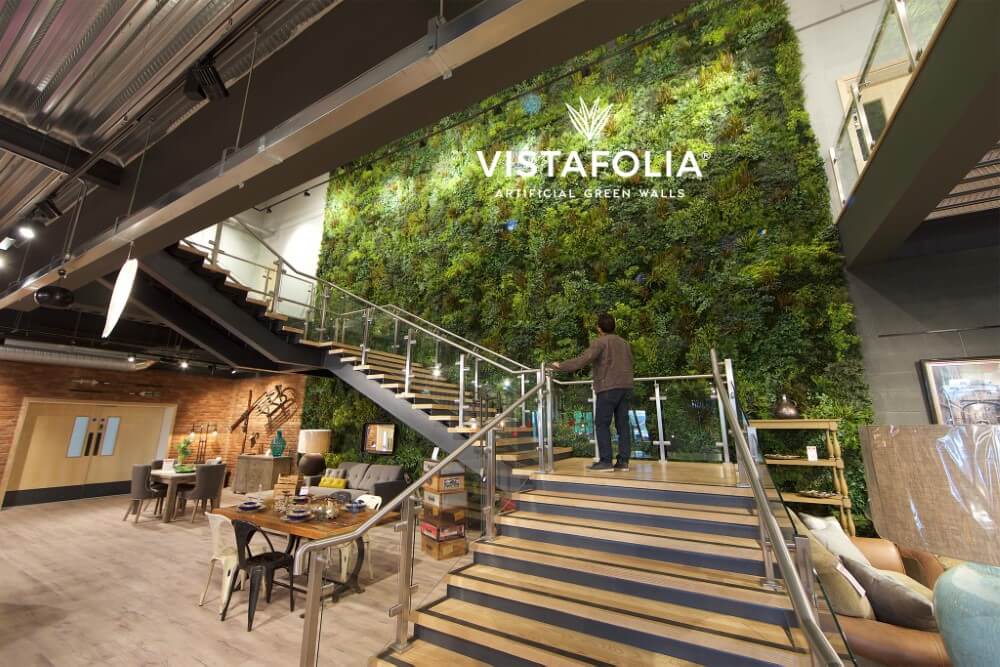 Commercial Installation
Office spaces
Retail stores
Trade shows
Spas & poolside lounges
Resorts & hotel lobbies
Restaurants & bars
Casinos
Airports
Parking garage designs
Photography & film backdrops
VistaFolia green walls in Santa Fe, NM are made to satisfy the demands of our clients while being both functional and aesthetically pleasing. Greener Walls is a one-of-a-kind approach to beautify your property and transform your barren walls into an urban getaway, whether you are an architect, interior designer, restaurant owner, or homeowner. Greener Walls' Santa Fe living wall panels are composed of exceptionally realistic, lightweight, and weatherproof artificial plants perfect for every occasion and time of year.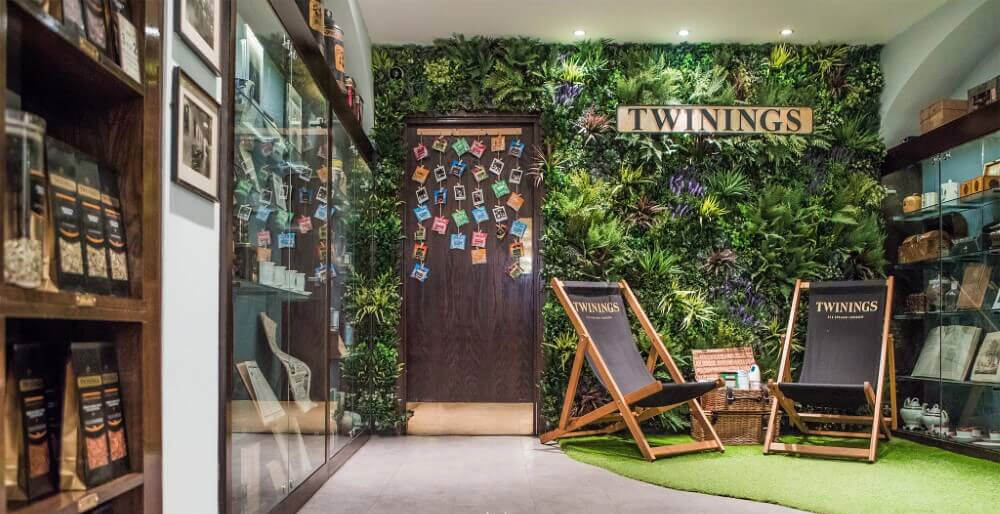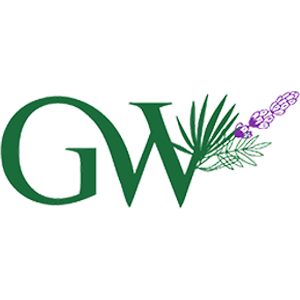 At Greener Walls, we value our client's input and creativity. They continue to inspire us with new iterations of our products from wall design ideas to the utilization of various color box combinations. We love giving our customers complete creative control to truly bring their designs to life. We are dedicated to helping our customer's homes and businesses grow with elegance as well as increase their property value with the help of our products. However, our panels can also be taken with you and reinstalled at your new residence should you decide to move. Enjoy greening your interior and exterior designs with the most realistic synthetic foliage on the market. For more information about our Sante Fe, NM VistaFolia green walls, contact us to schedule a free consultation and begin your next project today!