Greener Walls is the premier manufacturer and distributor of artificial living walls in Boston, MA. With each day that goes by, artificial living walls become more and more popular. Our Boston synthetic living walls are vertical panels made using our extraordinarily high-quality faux flora and ivies. At Greener Walls, our artificial plant walls are made to accommodate any size or shape of the area where plants cannot naturally grow. Both in domestic and business settings, our clients appreciate the relaxing effects of our vertical gardens. Our artificial green walls may be used in any external or interior design because of their versatility, exceptionally low levels of maintenance, and noise-canceling qualities. Other features include:
5-year warranty
8 varieties of colors and textures to choose from
Three-panel system for a natural appearance and to avoid panel repetition
Customizable to meet the needs of even the most complex designs
Suitable for both indoor and outdoor designs
Pure color pigments that resist fading
Little to no maintenance
UV-IFR Technology helps to keep the color vibrant
Perfect for noise reduction and furthering privacy
Fire tested and rated
Low Upkeep
To keep conventional plants looking pristine and opulent, constant trimming and pruning are required. Our artificial greenery walls simply require occasional dusting, giving you more time for other pursuits, hobbies, or what truly matters to you. Our solutions enable you to save hundreds of gallons of water by eliminating the requirement for a substantial watering system.
Beauty & Safety
In order to ensure that our Boston living walls contain the best quality color pigments and to differentiate ourselves from the competition, Greener Walls has spent decades studying the colors of actual plants. Additionally, vertical plant walls are fire tested and rated to stop the spread of flames and can endure any environment.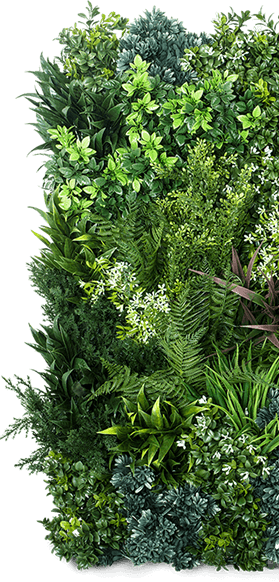 Artificial Green Walls for Numerous Applications in Boston, MA
Our development methodology involves our consumers heavily. We want to build the most exciting living and working spaces with their assistance. In response, we provide a range of replacement boxes that feature various types of greenery and a variety of colors, textures, and designs. Our imitation plants are ideal for architects, interior designers, exterior designers, general contractors, and home decorators since Greener Walls products are made to make adding luxury and raising property value simple.
Residential Applications
Some of the many residential applications for artificial living walls from us at Greener Walls include:
Living rooms
Courtyards
Hallways
Pathways
Kitchens
Outdoor patios
Bathrooms
Bedrooms
Walls & Fences
Gardens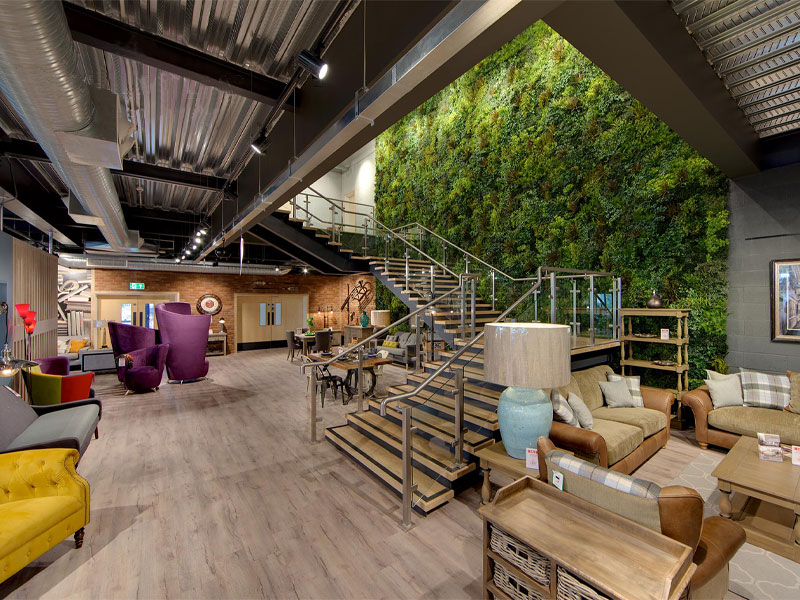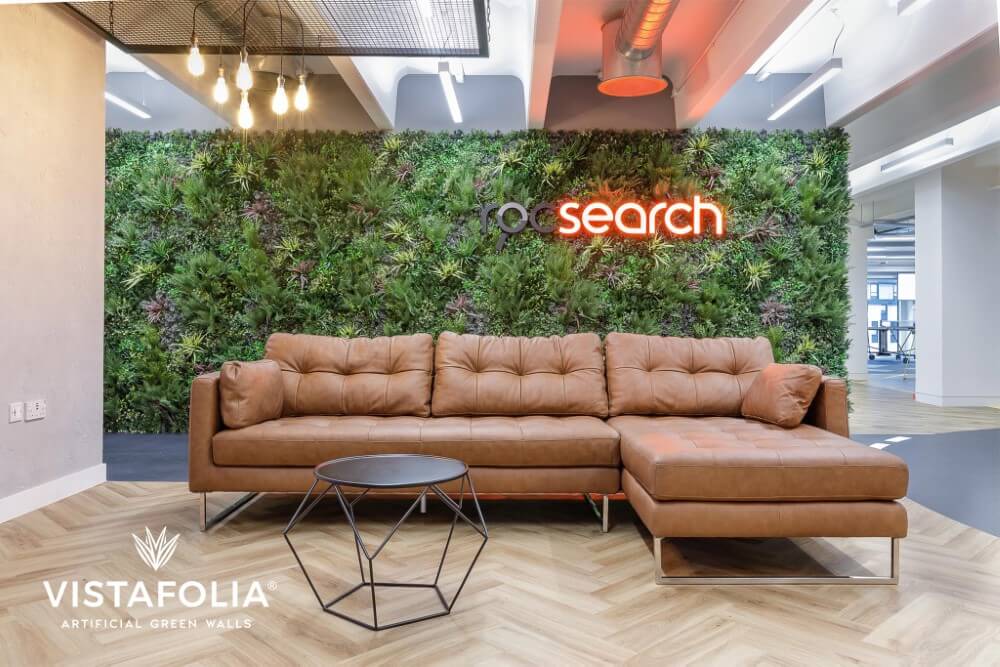 Commercial Installation
Commercial spaces can also benefit from our synthetic green walls. Some popular installations on these properties can include:
Office spaces
Retail stores
Trade shows
Spas and poolsides
Resorts & hotel lobbies
Restaurants & Bars
Casinos
Airports
Parking garage designs
Photography and movie backgrounds
Make Sanitation and Serenity a Priority in your Environment
More recently, the majority of us are seeking new ways to consider our health due to the fact that the COVID-19 epidemic has forced us to adjust to a new normal. Artificial plant walls serve as organic air filters, enhancing the health and well-being of the locals by fostering a more sanitary work environment. Since artificial flora does not require handling or movement, workspaces are maintained neatly. Additionally, our synthetic living walls in Boston, MA do not need cumbersome watering systems that may leak and spread mold.
It has been proven that incorporating plant life into your interior design, workplace, or office space can drastically improve serenity and help you stay calm. It is no secret that the effects of the pandemic have gone beyond just physical health and have had an effect on our mental health as well. That is why we highly recommend our Boston synthetic living walls to improve your sense of peace and calm at home or at work.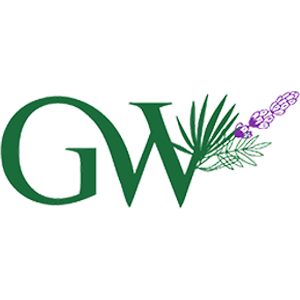 Are You Ready to Learn More?
VistaFolia has spent more than 25 years researching, developing, and revolutionizing the market with its visually beautiful and cutting-edge faux foliage for the artificial green walls that Greener Walls uses today for those in Boston, MA. Contact us right now to arrange a free consultation if you would like to learn more about what sets Greener Walls apart from other artificial living wall companies.