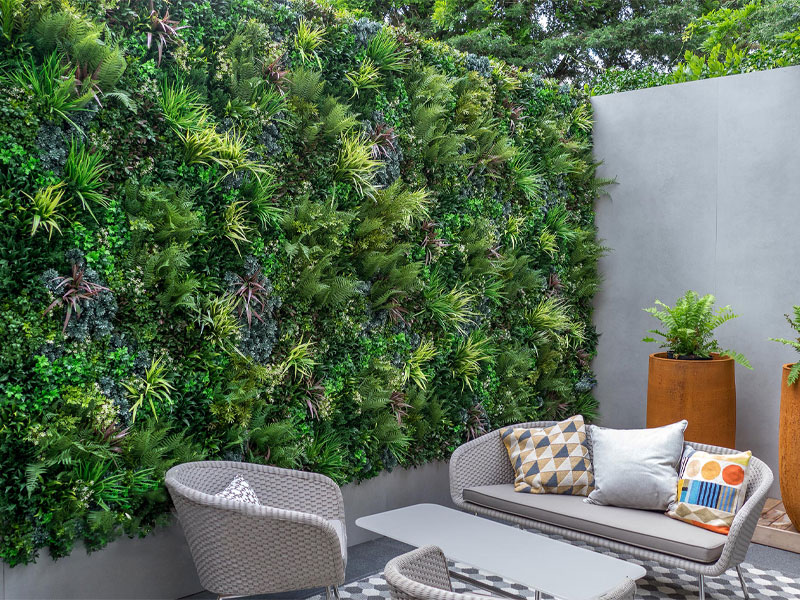 Today, one of the most sophisticated and appealing components of any interior design is artificial living walls. Environments that are serene and inviting improve how we interact with our surroundings. Greenery walls for interior designs provide various advantages, including noise reduction, visual enhancement, weather resilience, maintenance-free displays, and more.
Customizable for complex designs
Quick and easy to install
100% pure color pigments
Three-panel system to create a natural look without repetition or visible joins
UV-IFR Technology to prevent fading in direct sunlight
Suitable for all environments
Designed to endure harsh weather conditions
Lightweight foliage wall panels of 7kg / 15.5 pounds per panel
Truly unique designs custom-tailored to any style
Enhances noise reduction
Fire Rated and certified
Make Maintenance a Thing of the Past
Vertical gardens bring the beauty of real plants into your interior design without the traditional maintenance. The benefit of installing one of our ultra-realistic plant walls is the ability to give a home to plants in any place you can think of even if plants couldn't normally survive there. However, to do this, you would need to install an irrigation system, which will lead to leaks and mess. Greener Walls products do not need to be watered and will continue to display their natural hues and green glow all year long.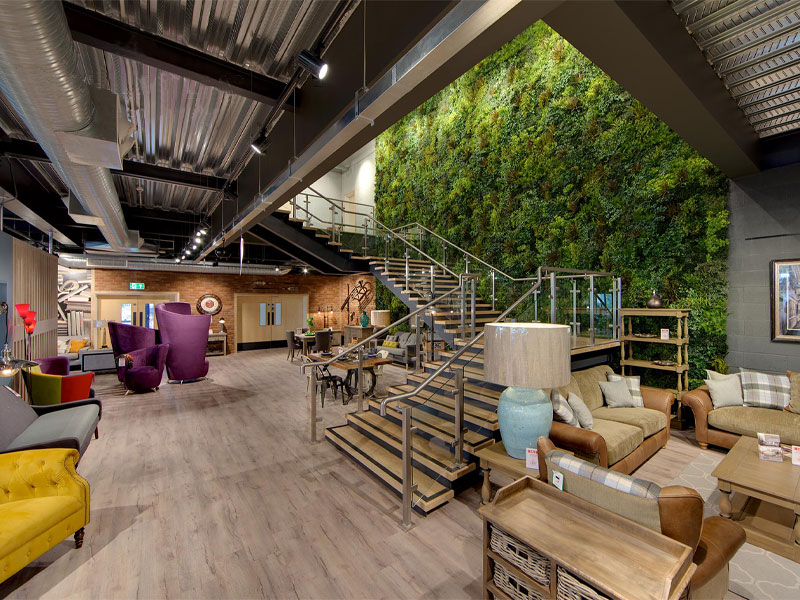 Enhance Your Interiors with Greener Walls by VistaFolia®
Installing an artificial plant wall not only benefits your lifestyle but will greatly enhance the aesthetic of your interior designs. Your family, friends, customers, employees, and more will be warmly welcomed into your living place if you employ imitation green walls. Turn any space into an oasis that will appeal to all of your guests. Our faux plant walls' appearance creates ever-lasting impressions that will make your home, business, office, restaurant, and more, the talk of the town. Express your creativity and professionalism in your interior design with the help of Greener Walls.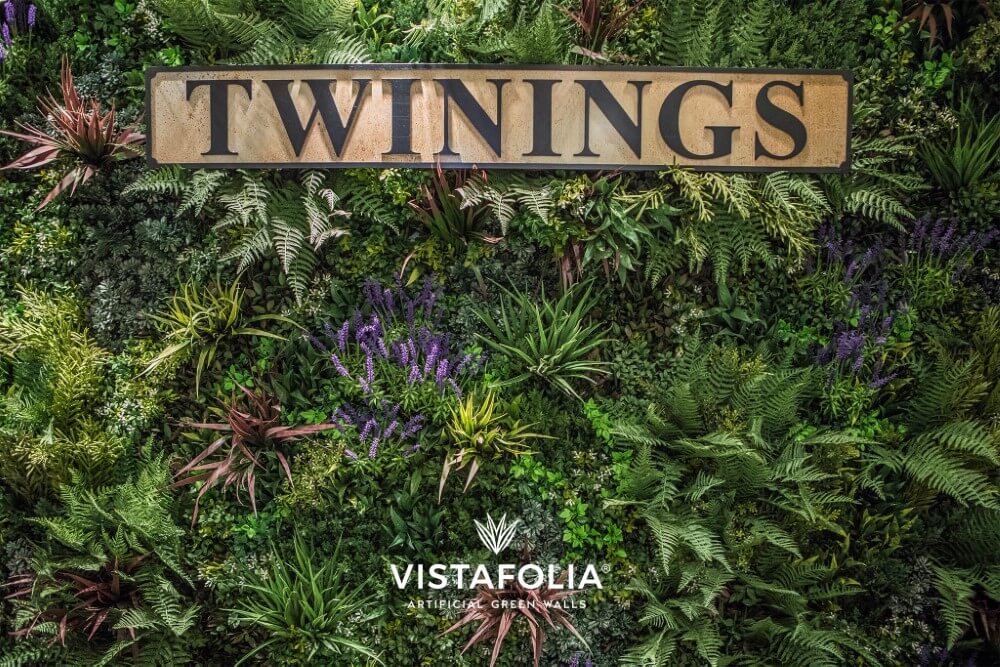 Artificial living walls are perfect for installation in a large variety of spaces including:
Resorts
Penthouses
Homes
Hotels
Spas
Luxury apartment buildings
Office spaces
Good for Your Living Space, Great for the Environment
Nowadays, consumers are looking for more ways that they can make changes in the interest of protecting the environment. Greener Walls synthetic plant walls are never permanently attached, making them adaptable to any setting. They are also recyclable for many years, allowing them to be recycled for new projects, homes, companies, and more, since they will not wind up in local landfills. Additionally, as a result of maintenance reduction, consumers reap the benefit of saving substantial amounts of water all year long along with reducing their monthly water bills.
Greener Walls® proudly ships nationally and has showroom locations in:
Greener Walls artificial living walls are the result of more than 25 years of dedicated research and development. With the help of our customer's design ideas as well as the help of our expert installers, we continue to thrive as a leader in our industry. We continue to explore new possibilities for manufacturing new products and ways to benefit our customer's interior designs. For more information about our services and products, as well as how you can benefit from artificial living walls, contact us today to schedule a complimentary consultation!