Miami artificial living walls offer a high-quality, low-maintenance solution to growing real plants. Our ultra-realistic faux foliage and ivies are inspired by both nature and our customers. We utilize a unique 3-pannels system that prevents repetition and ensures that each one of our clients creates a design that is exclusive to them. Our panels seamlessly integrate with one another and do not require any traditional maintenance to ensure that they remain beautiful and bring luxury to your living space all year long. Even during the harshest weather conditions, your installation will remain vibrant and life-like. Further with creative control, our customers ensure that they bring all of their design ideas to life with fade-resistant, vibrant plants that replicate the appearance and behavior of natural plants.
Artificial Living Walls Are a Sanitary Solution to Real Plants
Due to our need to adapt to a new normal after the COVID-19 pandemic, the majority of us are always looking for ways to take our health into consideration. Our products act as natural air filters, creating a more stimulating work environment that will enhance the residents' health and well-being. Workspaces are kept tidy since artificial greenery does not need handling or movement. Miami living walls don't require clumsy watering systems that may leak and spread mold.
Our customers play a large role in our developmental process. With their help, we aim to create the most dynamic living and working areas. To make this possible we provide a collection of replacement boxes that come in an assortment of colors, textures, and additional varieties of foliage. Synthetic living walls are intended to make adding luxury and increasing property value effortless so whether you are an architect, interior designer, exterior designer, general contractor, or home decorator, our faux plants are perfect for you.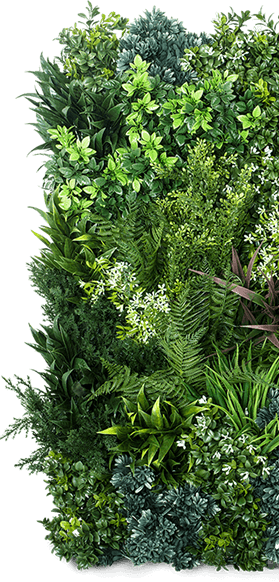 Residential Applications:
Kitchens
Outdoor patios
Bathrooms
Bedrooms
Living rooms
Courtyard
Hallways
Pathways
Walls & Fences
Gardens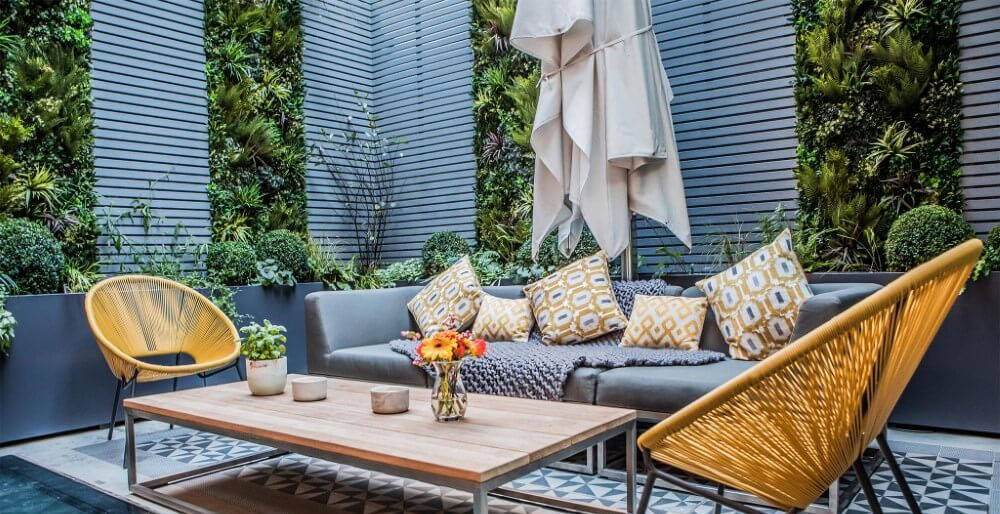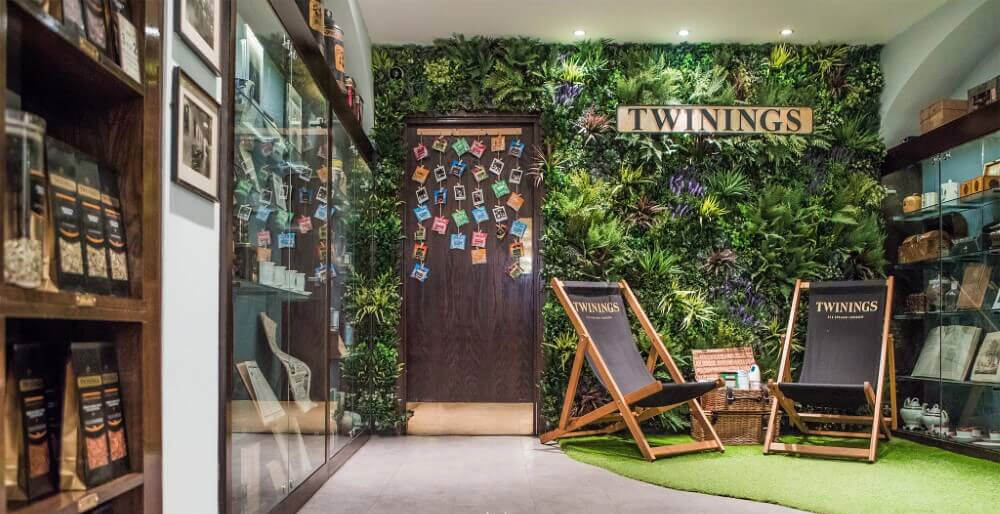 Commercial Applications:
Exhibits
Casinos
Airports
Photography & movie backdrops
Trade shows
The Benefits of Installing Miami, FL Green Walls
Vertical gardens provide exceptional beauty and brightness to any commercial or residential setting. Greener Walls introduced their green walls to the market to meet the demands of architects and designers who want low-maintenance, visually pleasing greenery for their projects.
Benefits of Miami artificial living walls include, but are not limited to:
8 varieties of colors and textures to choose from
100% pure color pigments that never fade
Customizable to overcome complex designs
UV-IFR Technology maintains rich color in direct sunlight
Suitable for all indoor and outdoor environments
Designed to endure harsh weather conditions such as rain snow, wind, hail, and more
Enhanced noise reduction and increased privacy
Lightweight foliage wall panels of 7kg / 15.5 pounds per panel
Each panel measures 80 cm x 80 cm / 31.5" x 31.5"
Fully Fire Rated and Certified
5-year warranty
Continuous trimming and pruning are necessary to keep natural plants looking pristine and lush. However, Greener Walls® synthetic plants only require occasional cleaning, letting you spend more time on hobbies, other pursuits, or what is truly important to you. This means you will save hundreds if not thousands of gallons of water by using our solutions instead of a large irrigation system.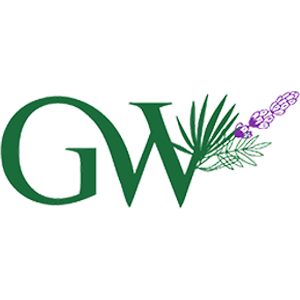 We have dedicated the last 25 years to developing our state-of-the-art artificial plant walls. It is thanks to this long-term determination has led us to become a leader in the artificial living wall industry. Greener Walls are the highest quality, easy to install, and extraordinarily gorgeous designs. For more information about Miami artificial living walls, contact us today to schedule a free consultation!