Greener Walls® has many years of experience in designing artificial plant walls in Oklahoma.
We take inspiration from both nature and our customers. We provide our customers with the opportunity to fully customize unique artificial green walls with our artificial plants, flowers, foliage, and faux ivies. Our life-like textures and natural behaviors set us apart from any other green wall manufacturer. Our products meet the demands of even the most detailed architects as well as the general public who are unsure of what to do with their unused vertical surfaces. Not only will you get to express yourself in your own design, but you will get to enjoy the many exclusive features and benefits found with our artificial green walls.
Artificial green walls are ultra-realistic plant foliage specifically designed for filling unused vertical spaces as well as decorating your already furnished living areas. Plant walls offer additional privacy enhancement and sound insulation and look vibrant and lush throughout the year. Regardless of the project size, our team of experts will work closely with you to meet all of your design needs. Our products enhance the appeal of your living space as well as provide a sense of deeper tranquility.
Oklahoma artificial plant walls bring luxury to any interior or exterior design. Greener Walls® designs state-of-the-art artificial living walls that take the hassle out of maintaining real plants and allow you to save that time and money for future projects. These Oklahoma plant panels are perfect for areas where plants normally could not grow. This means that our fully customizable products can fit any space of any size. We want your imagination to take the lead in creating an immaculate design for your specific needs.
Additional benefits include:
Simple installation
Customizable plant mixes with a range of color boxes
Lightweight panels designed to allow free movement of air
Manufactured to ISO 9001 quality standards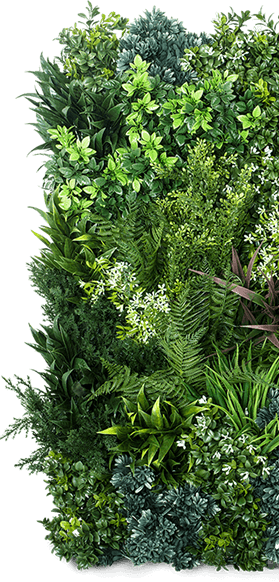 Oklahoma residents choose Greener Walls® due to the variety of benefits we offer as well as the superior quality and performance of our panel system. Natural plants require consistent watering, trimming, and pruning to keep them looking fresh and appealing. With our foliage walls, you will no longer need any more than a dusting, giving you back the time to work on other projects, hobbies, and precious family time. Our products allow you to save hundreds of gallons of water by eliminating the need for an irrigation system. Greener Walls® has spent countless hours studying the natural colors of real plants to ensure that our vertical garden walls deliver the purest color pigments when compared to any competing other green wall product. Our faux walls are very often mistaken for real plants as a result of the immense research and development put into the design of VistaFolia® green walls
Residential and Commercial Artificial Green Walls in Oklahoma
Greener Walls® applications for residential and commercial installations include:
Kitchens
Outdoor patios
Bathrooms
Bedrooms
Living rooms
Courtyard
Hallways
Pathways
Walls & fences
Gardens
Exhibits
Restaurants & bars
Spas and poolside lounges
Casinos
Airports
Parking garage designs
Photography & movie backdrops
Trade shows
Artificial Greenery Wall Installations in Oklahoma
Greener Walls® offers the most realistic synthetic green wall panel systems that fit together seamlessly, are fire tested and rated, and are UV stabilized to prevent our color pigments from fading. We work tirelessly to make sure that our customers have access to any of our beautiful plant panels for any application. Whether you are an architect, interior designer, business owner, or homeowner, our specialists are here to help you convert your empty space into a masterpiece.
We service many areas across Oklahoma including the following cities:
Tulsa
Edmond
Oklahoma City
Riverside
Union
Jenks
The Village
Arcadia
Enid
Still Water
Norman
Owasso
Oak Tree
Rose Creek
Guthrie
Deer Creak
Gaillardia
Nichols Hills
Bethany
Moore
Mustang
Yukon
Warr Acres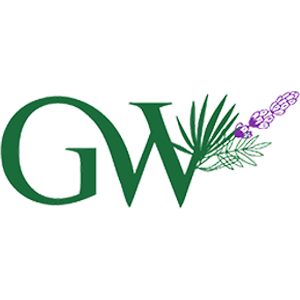 For more information on VistaFolia® artificial living walls by Greener Walls®, contact us today and schedule your design consultation.