Chicago synthetic living walls for residential and commercial environments are rising in popularity with every passing day. They are perfect for any interior or exterior design scheme and introduce luxurious appearances in many places that plants could not otherwise survive. Synthetic plant walls are the perfect way to create a more serene environment whether you're designing a workspace, home interior, a busy parking garage, or any other living space you see fit. Natural plants require you to consider a long list of requirements from proper lighting to irrigation. Instead, you only need to decide where you would like to see your vertical garden installed.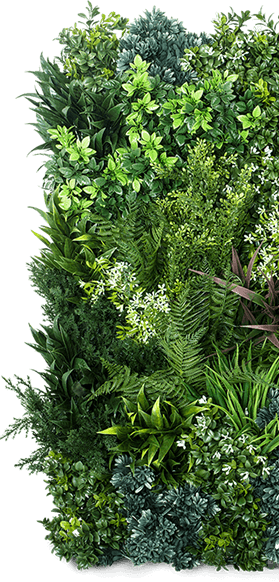 Additional benefits include, but are not limited to:
5-year warranty
Wide variety of colors and textures
Customizable to meet the needs of complicated designs
100% pure color pigments that never fade
Zero maintenance required
UV-IFR technology helps to keep colors vibrant even when exposed to direct sunshine
Suitable for noise reduction and increased privacy
Certified and fire-rated for increased safety
Designed to endure extreme weather conditions
We offer a variety of exceptionally high quality synthetic blossoms and foliage to further your creativity. With VistaFolia vertical gardens from Greener Walls, you can turn any space into your new favorite getaway without the hassle of traditional maintenance. Thanks to consistent research and design improvements, we are capable of replicating the authentic colors of natural plants in order to ensure that our vertical garden walls offer the most realistic color pigments available today.
VistaFolia® greenery walls can be installed in a variety of environments including, but not limited to:
Homes
Hotel rooms
Spa and poolside
Hospitals & Healthcare facilities

Customize Your Chicago Green Wall to Accommodate Any Design
Greener Walls® has decades of experience designing the highest quality artificial plant walls. We are dedicated to providing the highest quality synthetic greenery panels to provide our customers with a luxury design element that is one-of-a-kind. We will work closely with you to help convert your living space into a piece of art and leave a lasting impression on all of your visitors, clients, and more. Whether you're an architect, interior designer, business owner, or homeowner, VistaFolia green walls can be the perfect design enhancement for your space.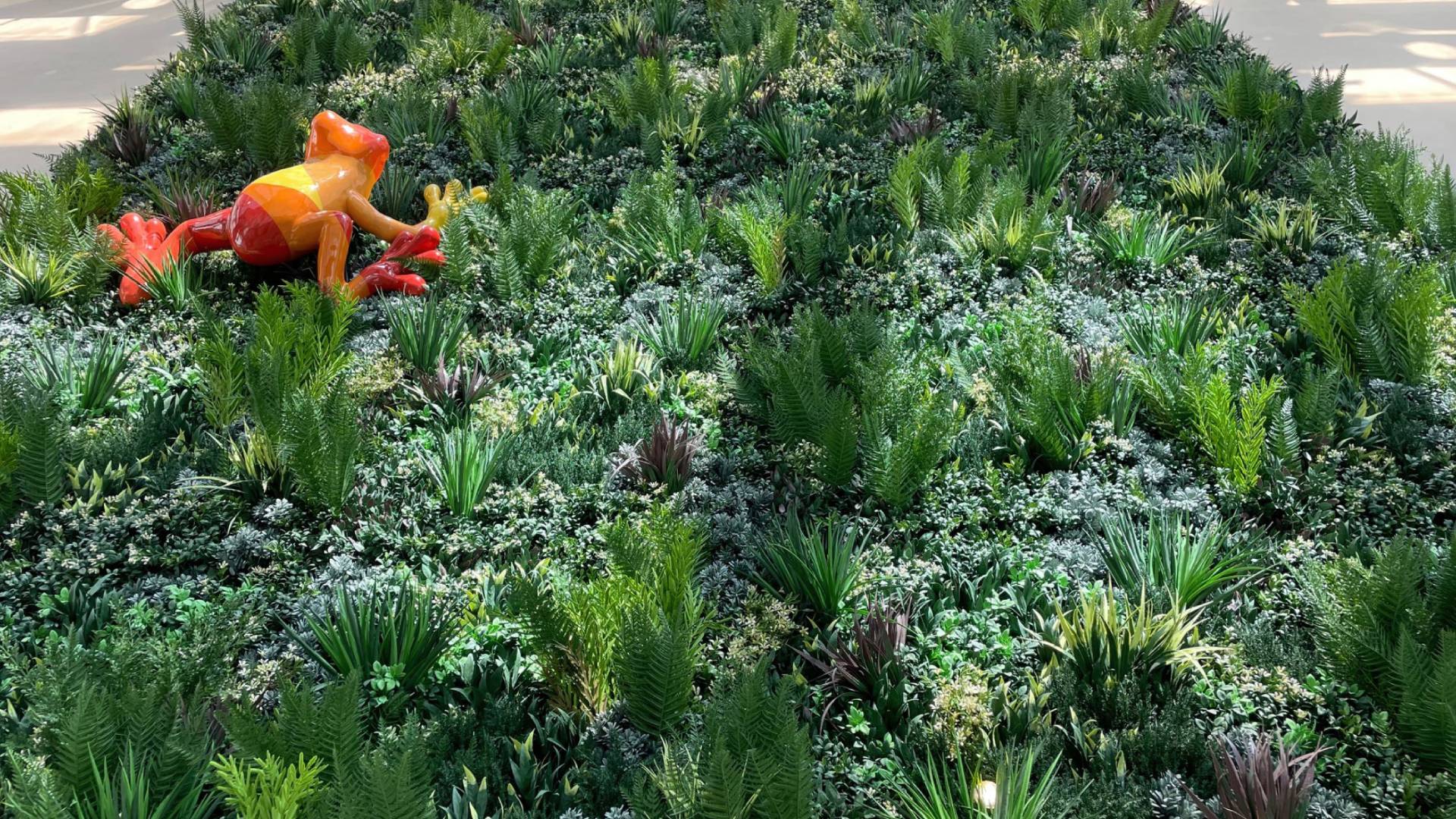 VistaFolia® Green Walls are Stunning and Low-Maintenance
The inclusion of plant life in your home or office is a wonderful way to liven up any environment; however, without the proper care, you may end up spending substantial amounts of time and money on maintenance. Chicago synthetic green walls are beautiful from the moment they are installed, and they do not require trimming, pruning, toxic pesticides, or watering.
You can custom design your synthetic green walls with a variety of different color and texture options to accommodate any design, and adapt to any season or color palette variations. Colors and textures include:
Soft Lavender Color Box
Spring Pink Color Box
Delicate White Color Box
Forest Flame Color Box
Lush Green Texture Box
Large Grasses Texture Box
Trailing Ivy Texture Box
Trailing Buxus Texture Box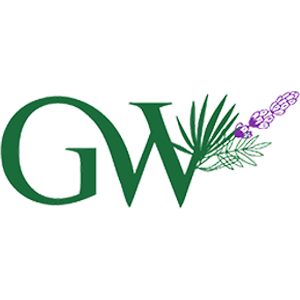 With their spectacular and cutting-edge VistaFolia greenery panels, Greener Walls® has transformed the interior, architectural, and landscape design industries by offering a new way to green spaces. We stand out from our competition by offering a more natural looking and feeling artificial foliage that can endure even the harshest weather conditions. We take great satisfaction in the amount of creative freedom we provide our clients so they can bring their ideas to life. For more information about our Chicago artificial livings, contact Greener Walls® today and get a FREE quote!