Greener Walls® is a premiere distributor of artificial living walls in Nashville, TN.
Our Tennessee synthetic green walls enhance both residential and commercial living spaces with ultra-realistic faux foliage and ivies that replicate the appearance and behaviors of real plants. Create your new favorite urban oasis or increase sound insulation and privacy in your home or office. The possibilities for our products are endless as a result of their versatile nature.
Real plants require constant maintenance to keep them lush and lively. For many of us, we simply do not have the time. Business owners for example, are dedicated to their customers and maintaining those relationships to help their company grow. Nashville artificial living walls by Greener Walls eliminate the need for traditional maintenance, as well as the oftentimes messy irrigation systems that are required of real plants. Not only does VistaFolia synthetic greenery save you time and money, but it also helps conserve water and reduce carbon emissions by eliminating the need for maintenance.
VistaFolia has spent decades studying the natural colors of various plants to ensure that our vertical garden walls contain the purest and true-to-life color pigments in order to set ourselves apart from the competition. Our synthetic greenery walls in Nashville, Tennessee are designed to withstand the hottest and coldest climates and are additionally capable of resisting fading from harsh sunlight. In addition, VistaFolia vertical plant walls are fire tested and certified and engineered to endure even the most intense weather conditions and climates.
Additional benefits of VistaFolia synthetic green walls in Nashville, TN include:
5-year warranty
8 varieties of colored blossoms and foliage textures to customize your panels
Three-panel system for a natural appearance with no evident connections or repetition
Panels can be modified to meet the needs of complicated designs
Suitable for use in both indoor and outdoor settings
100% pure color pigments that never fade
Maintenance is minimal to non-existent
Sanitary, non-touch cleaning
Aid in cleaner air quality
UV-IFR Technology helps to keep the color vibrant even when exposed to direct sunshine.
Are perfect for noise reduction and increased privacy
Fire-rated and certified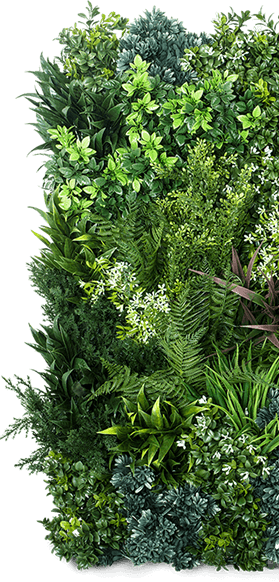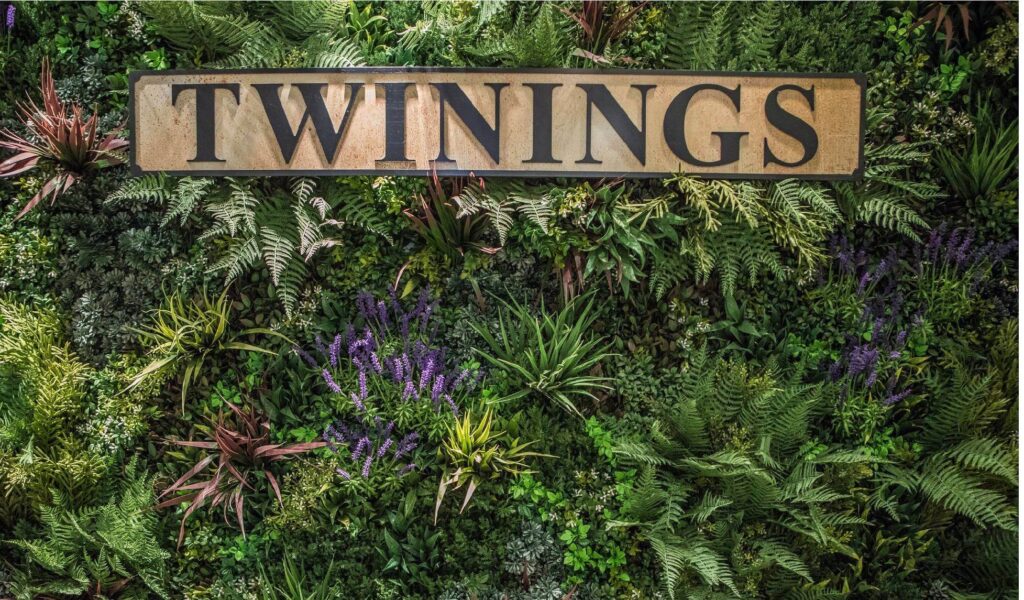 In a post-COVID era, many of us are aware of the extra steps required to keep office spaces and large gathering areas sanitary and comfortable for guests and visitors. Fortunately, as a result of the low-maintenance design provided by VistaFolia, our products only need an occasional dusting at your convenience making it possible to prevent the spread of germs with our non-touch designs.
Many of us have also experienced the increased stress and anxiety that has been brought on due to the pandemic. In work environments, this can be especially difficult to overcome. Greenery walls offer an effective way to promote serene environments to ease our minds and help us focus on the job ahead of us. The calming effects of plant life are proven even through artificial counterparts.
Residential Applications
Living rooms
Courtyards
Hallways
Pathways
Kitchens
Outdoor patios
Bathrooms
Bedrooms
Walls & fences
Gardens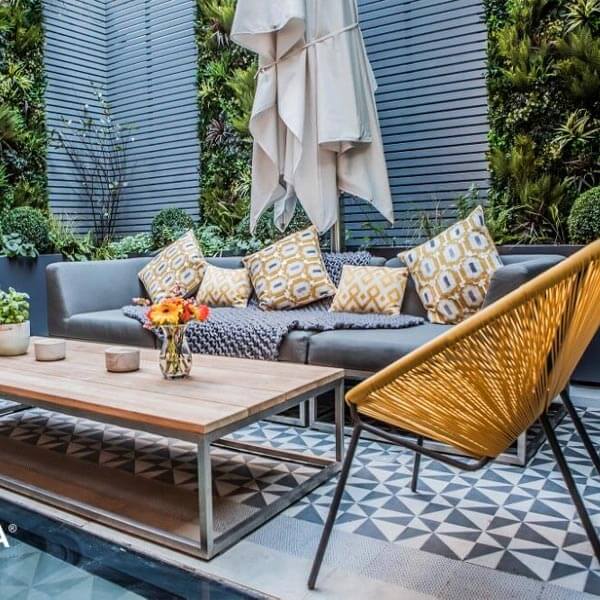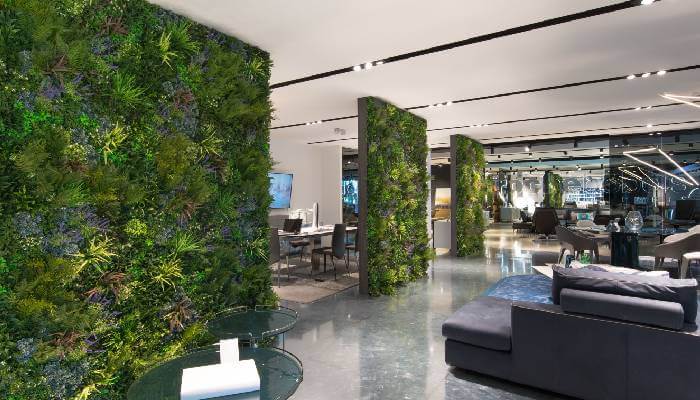 Commercial Installation
Office spaces
Retail stores
Trade shows
Spas & poolside lounges
Resorts & hotel lobbies
Restaurants & bars
Casinos
Airports
Parking garage designs
Photography & film backdrops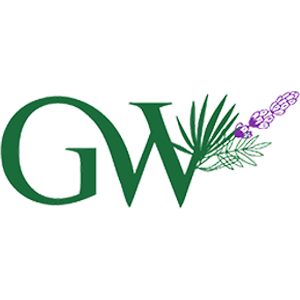 VistaFolia and Greener Walls have spent more than 25 years perfecting the art of faux foliage. We work closely with our customers to gain inspiration from their design ideas as well as how we can continue to improve our products. We are chosen time and time again by new and existing customers as a result of our elite customer service and precision installations. Whether you're an architect, interior designer, homeowner, business owner, or interior designer, VistaFolia synthetic greenery panels by Greener Walls are certain to help you transform your living area, increase your property value, and breathe new and positive life into your space. For more information about our VistaFolia green wall panels in Nashville, TN, contact us today to schedule a free consultation!